Bringing adults together in discipleship.
Faith is a lifelong journey. Having the support of a Christian community can help you navigate everyday challenges and big milestones alike.
We have openings for Sunday School Teachers.
Consider joining an FPC teaching team! Classes meet 9:45-10:45am, and teachers rotate – covering 1-2 Sundays per month. New and experienced teachers are welcome and training will be provided.
Email
CassieWaits@fpcmarietta.org.
SPIRITUAL GROWTH & FELLOWSHIP
Sundays
30s-50s Gathering:
9:45am-10:45am – Lower Level Rm 053
Faith Builders
9:45-10:45am – Lower Level
Lecture and discussion with regular socials. All ages welcome (avg age 70s-90s)
Explorers
9:45-10:45am – Lower Level Rm 049
Discussion class with regular socials and missions. All ages welcome (avg age 60s-70s)
New Seasons
temporarily on hold
Guided discussions with regular socials. All ages welcome (avg age 50s-70s)
New! Journey
Sundays from 4-6pm
Journey is a comprehensive program with a goal to foster spiritual formation for whole family. Children and youth grades PreK-8 will participate in mission, music enrichment, fellowship, and worship. Parents will join in adult small groups led by the pastors. Youth grades 9-12 are invited to serve in volunteer/leadership roles during this time.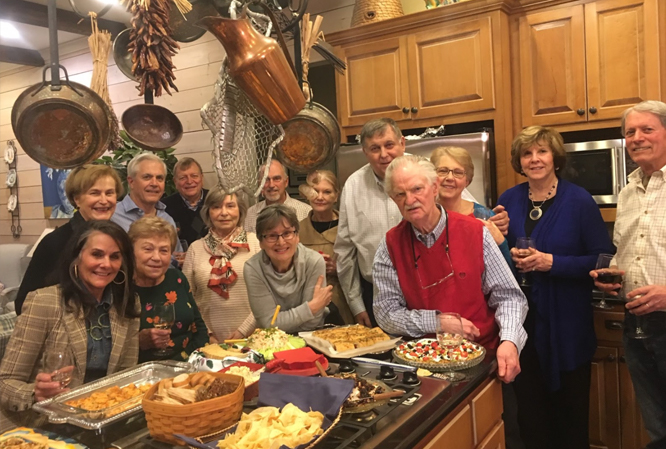 Weekdays
Presbyterian Women
2nd Monday of every month at 10am
Monthly Bible studies and regular missions and fellowship. Presbyterian Women seeks to build inclusive, caring community of women that strengthens the church and witnesses to the promise of God's kingdom. Contact Pam Googe.
Tuesday Ladies' Bible Study
*postponed until January
Weekly from 9:30am-12pm in Room 055
Refreshments, workbook discussion time, and a 20-25 min video
Upcoming Study:
The Storm Inside by Shelia Walsh: Trade the chaos of how you feel for the truth of who you are. A study of eight women of the Bible, whose stories still speak today, encouraging you that God is faithful and able to get you through the worst storms of life.
Thursday Bible Study
Weekly at 12pm in Holland Hall | $5/plate
Guided study led by our pastoral staff. All ages welcome (avg age 60+)
Upcoming Study:
From Widows to Warriors: Women's Stories from the Old Testament by Lynn Japinga
Contact Cassie Waits.
Young Adult Gatherings
Wednesdays from 7-9pm
High School graduates and 20-somethings gather for fellowship and relevant discussion. Contact Ken Maassen.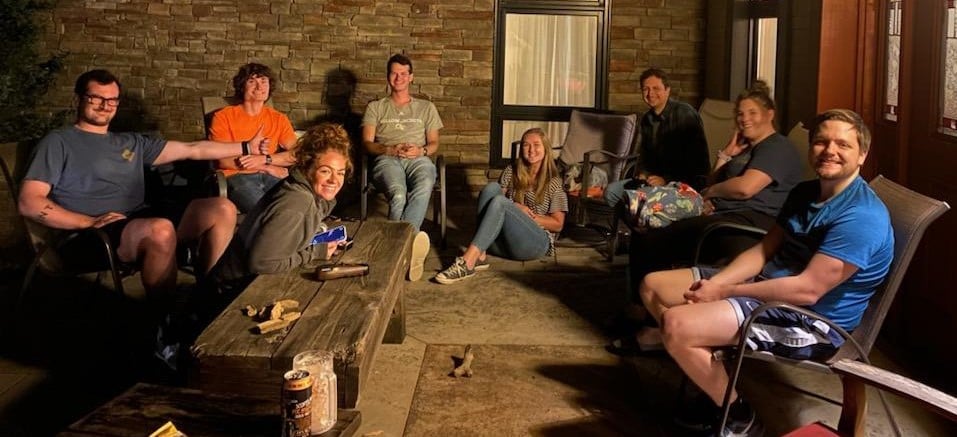 Music
We believe coming together in song allows us to strengthen bonds in our faith community while expressing our love for God—with lots of joy along the way. Add your voice to a choir, get to know our fabulous resident brass bands or sign up for private instrument or singing lessons below.
Fine Arts
The beauty of God's creation is revealed through the Fine Arts. The inclusion of fine arts at FPC exhibits the creativity of our members and enhances our worship through painting, sculpture, drawing, watercolor, graphics, and architecture. Find ways to share your gifts below.