FPC Food Outreach Ministry
FPC Food Outreach Ministry packs and distributes food in our community every Tuesday. Our partner is Sweetwater Mission in Austell. We serve 280 families each week. Adult volunteers pack at Sweetwater between 9-11:30 AM. Volunteers of high school age and older distribute food in our parking lot on Tuesday evenings between 5-7 PM. In addition to morning and afternoon volunteer hours, we also accept donations of shelf-stable boxed and canned goods (pop top), diapers, baby wipes, and feminine hygiene products. If you (or your civic group) are interested in getting involved, please contact Martie Moore at MartieMoore@fpcmarietta.org.
Do you need food? Necesitas comida?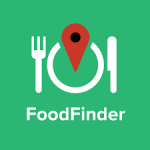 You are welcome to come through our drive through pick-up line on Tuesdays between 5-7pm.
Le invitamos a pasar por nuestra línea de recogida los martes entre las 5 y las 7pm.
Find us on FoodFinder/Encuentranos en FoodFinder: www.foodfinder.us
Or download the app in the App Store or Google Play.
Búscanos a nosotros (y a otras organizaciones que pueden ayudarles) usando los enlaces a continuación.
Find us and other organizations who can help at CobbResourceMap.com
You can also find us at findhelp.org.
This site provides the means to search and find support, such as financial assistance, food pantries, medical care, and other free or reduced-cost help.
Food Outreach Ministry Needs
Volunteer to pack and distribute food. Email Martie Moore here.
Donate the following items:
Diapers
Wipes
Non-perishable food items (boxed or canned, pop-top preferred)
Peanut Butter & Jelly
Canned Tuna
Canned Chicken
Donations can be dropped off at 189 Church Street, Marietta, GA 30060.