Nurturing our children to grow in Christ.
At First Presbyterian Marietta, we're always finding new ways to help kids grow spiritually and learn what it means to be a part of the family of God. Our teachers, mentors, staff and volunteers demonstrate the unconditional love of Jesus by extending that same unconditional love to the children in our faith community. We provide safe outlets for play, song and prayer that truly engage young minds, all while giving parents tools to continue modeling what it means to be a follower of Christ.
Creating an inclusive and supportive environment for children of all abilities is something we value deeply. If your child has special needs, please reach out—we're happy to craft worship and learning experiences that work best for your family.
Explore all the wonderful ways kids can connect with FPC Marietta below.
Ages 6 weeks – 4 years
Sundays from 9:30am – 12:15pm
Located in rooms #100-103
While parents attend Sunday services or connect with other adults in the FPC community, our nursery offers their children a safe environment for joy, play, song and hugs. Little ones are greeted by name, cared for by carefully chosen staff, and treated like the precious members of God's family they are.
Nursery care is sometimes available for special services and performances outside of our typical weekly schedule. To check availability and make a reservation, call our front desk at 770-427-0293.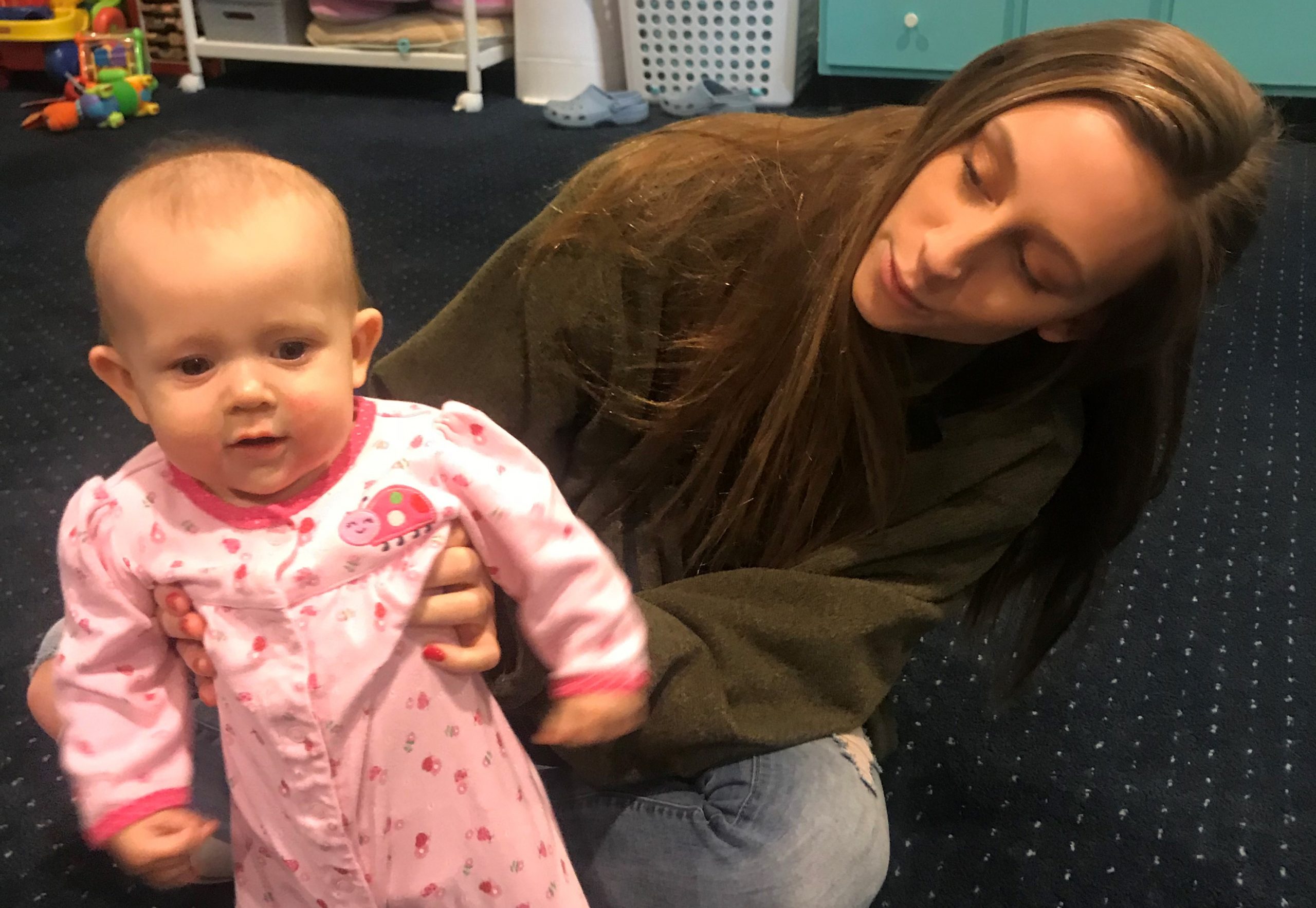 Sunday School
Sundays from 9:45am – 10:45am
Ages Pre-K through 5th grade
Children's Sunday School will break for June and July.
2021-2022 Sunday School begins on Promotion Sunday, August 8.
We divide children into age groups to offer an age-appropriate Sunday School class featuring a Bible story, songs, crafts, and a simple snack. Teachers are available as needed to escort children after class.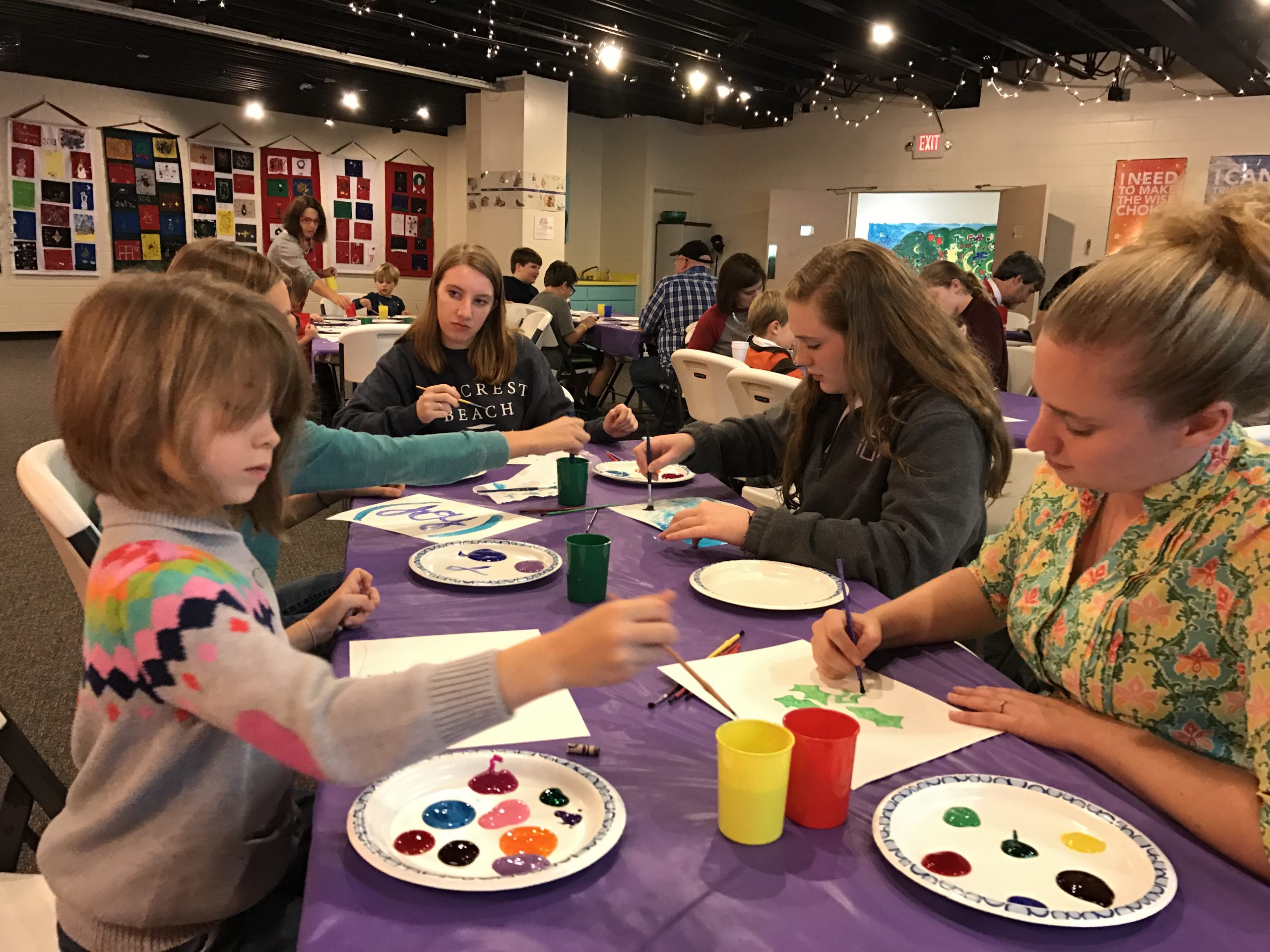 4 year old pre-K – 1st grade
Sundays during the 11am service
Kids begin the 11am worship service with their families and the greater congregation, and then can join our worship leader for Children's Time at the front of the church. From there, they'll move to a smaller room to spend the remainder of the hour connecting with other kids and our volunteer leaders. It's a great opportunity for them to hear the scripture broken down in a way that resonates with young minds. Parents can pick up their children at the end of the service at the Children's Ministry desk.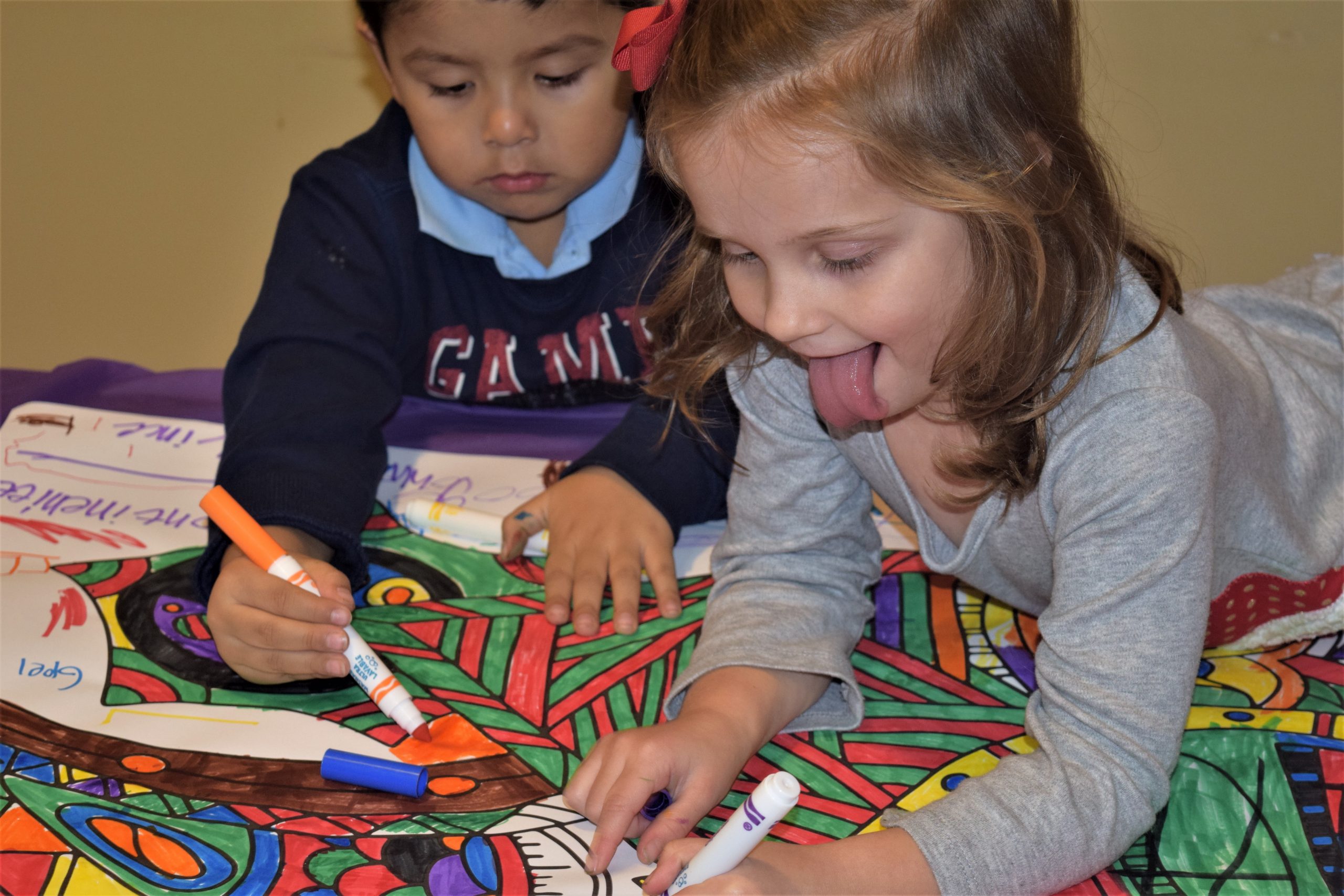 FPC Journey
Children Grades PreK 4s-5
Youth Grades 6-12
Sundays 4-6pm
Journey is a comprehensive program with a goal to foster spiritual formation for the whole family. Children and youth grades (PreK 4s-8) will participate in mission, music enrichment, fellowship, and worship. Parents will join in men's and women's group studies led by the pastors.
Nursery will be available for participating adults.
Youth Grades 9-12 are invited to participate as volunteers.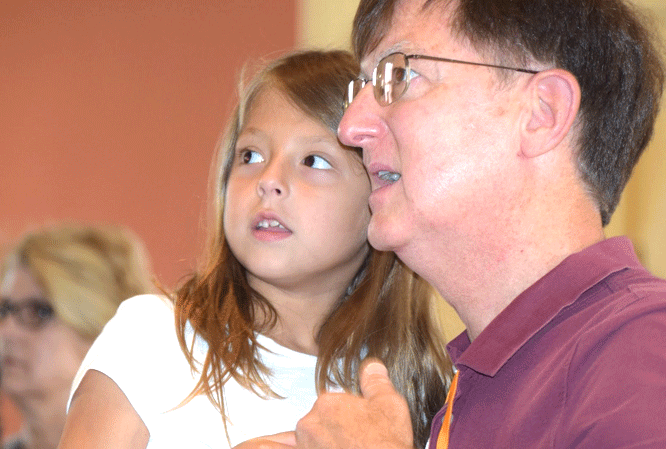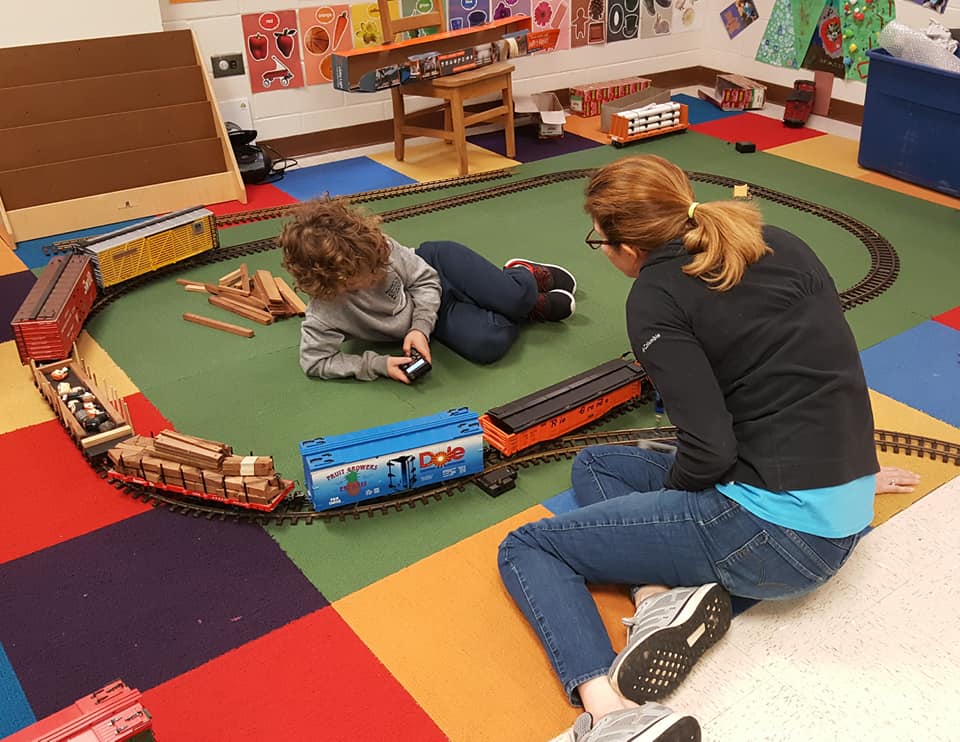 Have questions about our children's programming or want to get involved?
Reach out to our dedicated staff anytime.
Natalie Foster
NatalieFoster@fpcmarietta.org
770-427-0293×261
When can my child take Communion?
While there's no right answer to this question, parents can get an idea of their child's readiness based on their interest and ability to engage during a worship service. Your child may even start requesting participation in the Lord's Supper, which gives you the chance to have a conversation about what it really means.
The Book of Order of the PC (USA) states that "invitation to the Lord's Supper is extended to all who have been baptized…baptized children who are being nurtured and instructed in the significance of the invitation to the Table and the meaning of their response are invited to receive the Lord's Supper, recognizing that their understanding of participation will vary according to their maturity." (W-2.4011)
So parents, ask yourself these questions:
1. Has my child been baptized?
2. Have I taught my child what Communion is about or has my child been to a sacraments class?
3. Do I feel my child understands on his or her own level what it means to take Communion?
If you answered yes to these questions, your child is ready and welcome to receive the Lord's Supper. To assist parents in this step, Family Ministry offers Sacraments classes each year, and materials for individual instruction are available.
When can I baptize my child?
A child of any church member is welcome to be baptized at FPC Marietta. We baptize by aspersion—commonly known as "sprinkling"—by placing a small amount of water on the head of the person to be baptized. Baptisms take place during Sunday worship as a public declaration of faith among our church community. (Private baptisms are only offered in extenuating circumstances.) Before this special event, a pastor will meet with your family to discuss the meaning of baptism and the commitment it carries.
Baptism isn't limited to children, and we encourage interested adults to reach out and learn more.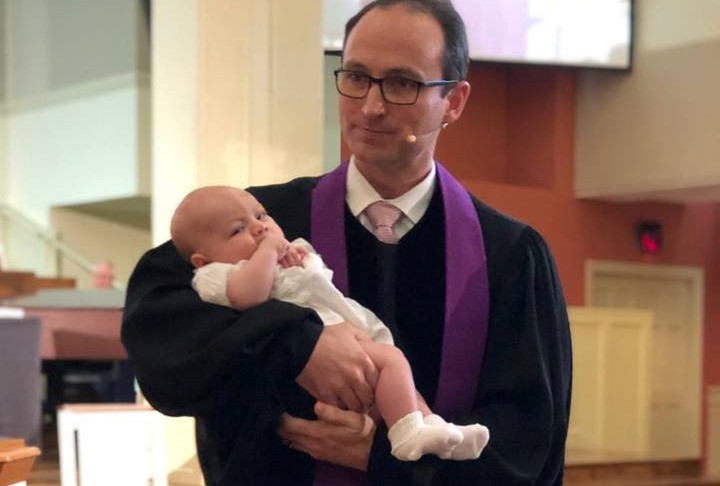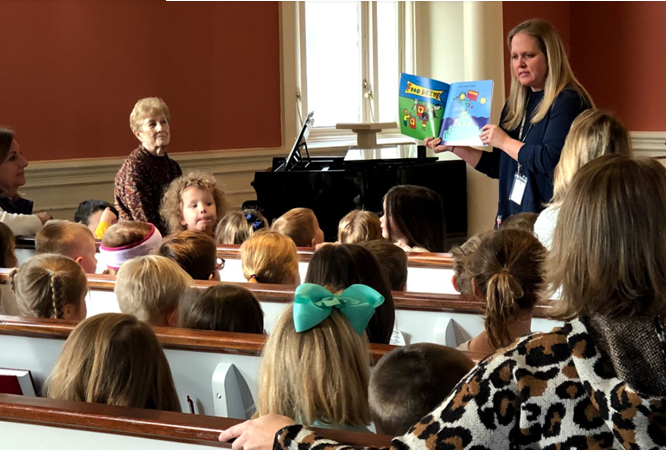 Learn More About Our Summer Camps & Sunday School Options At FPC Marietta
Encourage a love for the Lord with children's programs that foster healthy habits, inspire deeper faith, and nurture your child's heart, mind, and soul. We're passionate about sharing the peace, love, and joy of the Lord with young children at First Presbyterian Church Marietta. Our exciting summer camps and Vacation Bible Schools are the perfect way to learn about God and encourage children to develop a closer relationship with Christ while having fun and making new friends. 
What Kinds Of Children's Services Do We Offer?
Sunday School
Vacation Bible School
Choir
Mission Groups
& More
Build a Foundation of Faith at Vacation Bible School in Marietta, GA, Smyrna, GA, & Cobb County, GA
Our Vacation Bible School is the perfect stepping stone for young children in search of a deeper understanding of how God works in our daily lives. During Vacation Bible School, children are immersed in a variety of fun activities, develop fellowship with other kids, and learn about Christ in a safe and encouraging atmosphere. 
Our Vacation Bible School is appropriate for children of all ages with a variety of unique programs available. We feature unique activities that engage young minds while sharing the love of Jesus. Through our immersive VBS programs, children begin to understand how God works in our daily lives and learn practical ways to begin honoring God with our daily actions. 
At First Presbyterian Church in Marietta, our Vacation Bible Schools provide a healthy environment with the support of the best church staff and volunteers. Our members are dedicated to sharing love, compassion, and actively address childrens' questions or needs. By engaging every child individually within our VBS, we teach children to navigate the challenges of life with a renewed focus on God's wisdom and how He supports us.
Learn About Jesus at Sunday School & Summer Camps in Smyrna, GA & Cobb County, GA
We make worship, learning, and prayer fun at our Sunday schools and summer camps in Smyrna, GA, Cobb County, GA, and Marietta, GA. We pair children with the perfect group sizes, feature one-on-one teacher/volunteer attention, and strive to maintain a fun and playful atmosphere that children look forward to. You can count on your child receiving love and nurture from our staff and volunteers while developing valuable life skills and connecting with other young believers. 
With fun activities at our summer camps like crafts, music, sports, and more, every child learns about Jesus in a supportive environment that strengthens their relationship with Christ. Our summer camps in Marietta, GA provide a deeper level of biblical guidance through creative activities that kids won't stop talking about. 
If your child wants to experience the fun and excitement we have to offer without the weekly commitment required for summer camps, our Sunday school program features the same level of individual engagement and a balanced approach to biblical education. While you enjoy the adult services, your child will look forward to a range of joyful activities each Sunday, like: 
Fun Songs & Praise
Creative Crafts & Games
Healthy Snacks 
Relatable Christian Stories
Caring Teachers & Friendships
& More…
CONTACT US
Sign Up for VBS or Attend Sunday School in Smyrna, GA & Cobb County, GA
Find an uplifting Vacation Bible School, summer camp, or Sunday school class that's right for your child. We welcome children of every age and provide dedicated support to children with special needs. If your child is excited to learn more about the power of Christ, get in touch with our compassionate team and we'll pair you with the perfect program today!