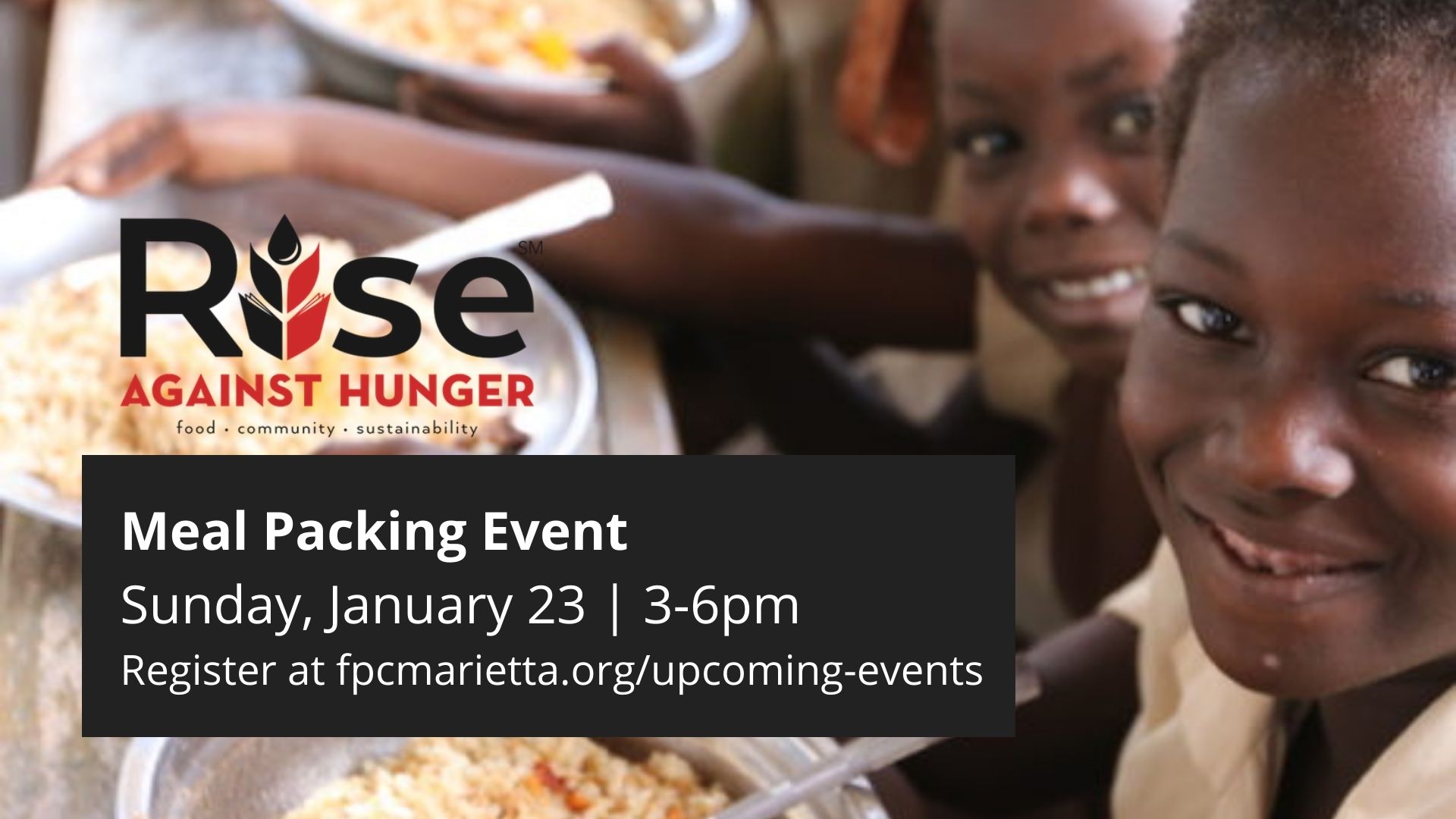 RISE AGAINST HUNGER
January 23
12:30-4pm Set-Up
4-6 Meal Packing/Clean-Up
You have been invited to join a Meal Packaging Experience with First Presbyterian Church – Marietta, in the movement to end hunger by the year 2030.
Who can participate?
No special skills are required.
Participants must be at least 4 years old to volunteer. Children must be accompanied by an adult. The nursery will be available from 4-6pm for children 4 and under.
Will dinner be provided?
Pizza will be provided for all participants.
A $2 donation per person for pizza is suggested.
4-5pm volunteers can eat following their shift at 5pm
and 5-6pm volunteers can eat prior to their shift at 4:30pm.
Is there a cost to participate?
While there is no cost, donations to help cover the cost of the meals being packed are welcome! Donate by following the sign up link above!
Are COVID-19 Safety Protocols in Place? Masks are required while packing meals.
PRESBYTERIANS WITH A PURPOSE
KICK-OFF EVENT
Wednesday, February 2
5pm Serve Club 330 at FPC
6:30 pm Two Birds Taphouse
30s to 50s, come kick off Presbyterians with a Purpose,
a group dedicated to serving the community and connecting with each other!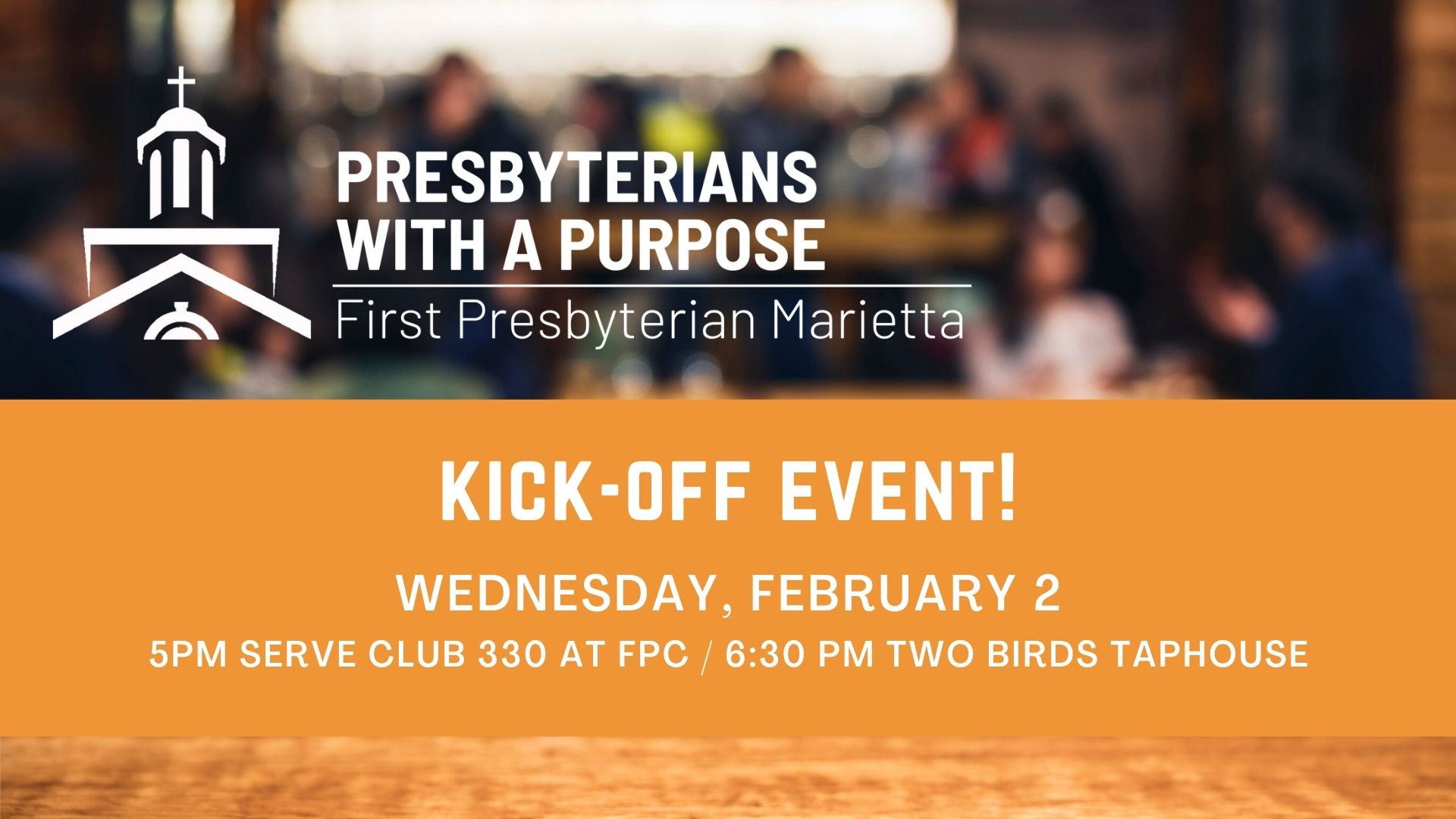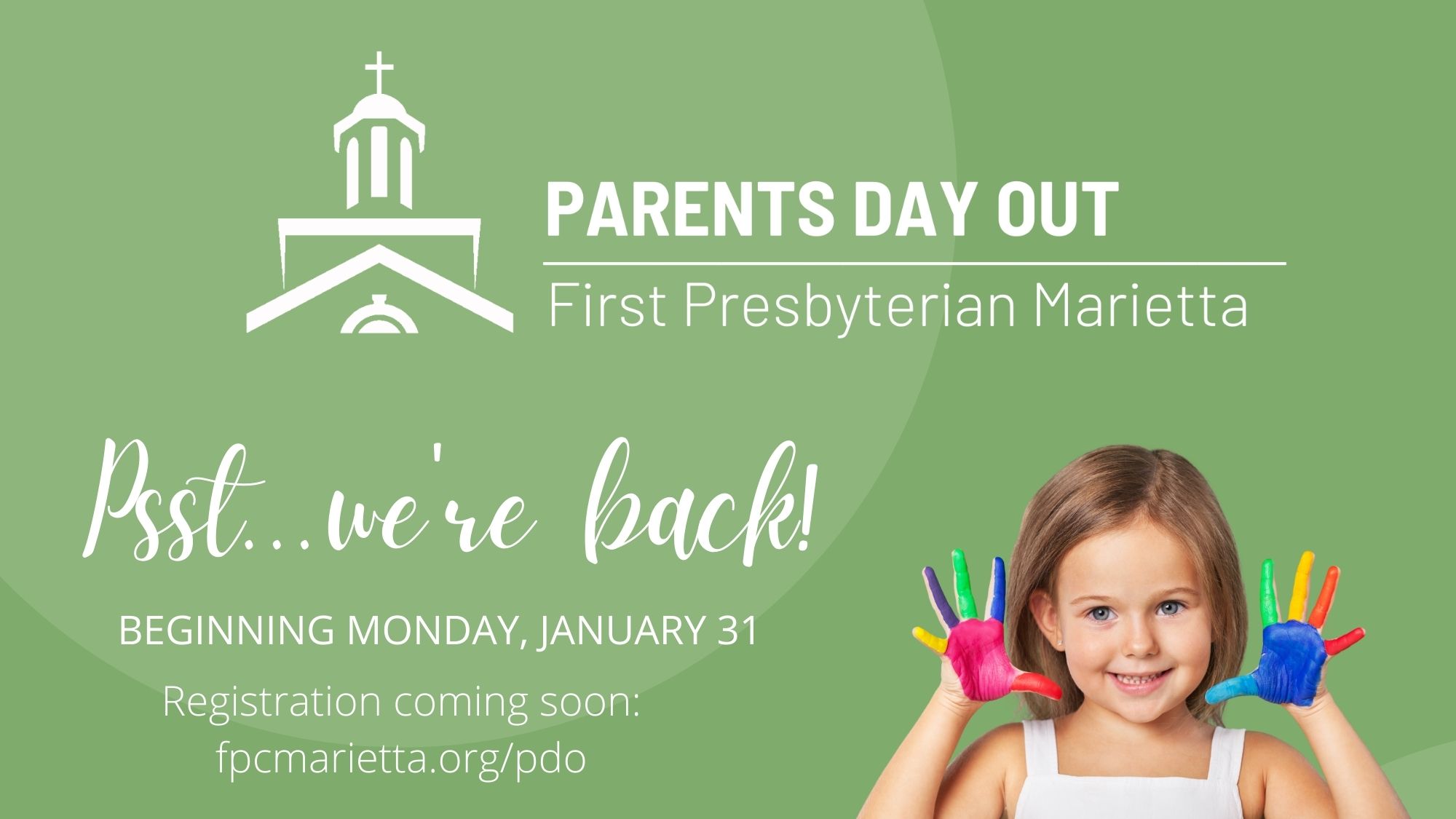 PARENTS DAY OUT
Parents Day Out (formerly MMO) is back beginning Monday, January 31!
JOURNEY
Sundays | 4-6pm
Resumes January 9
Children Grades PreK 4s-5
Youth Grades 6-12