Here's what's going on & what's coming up next.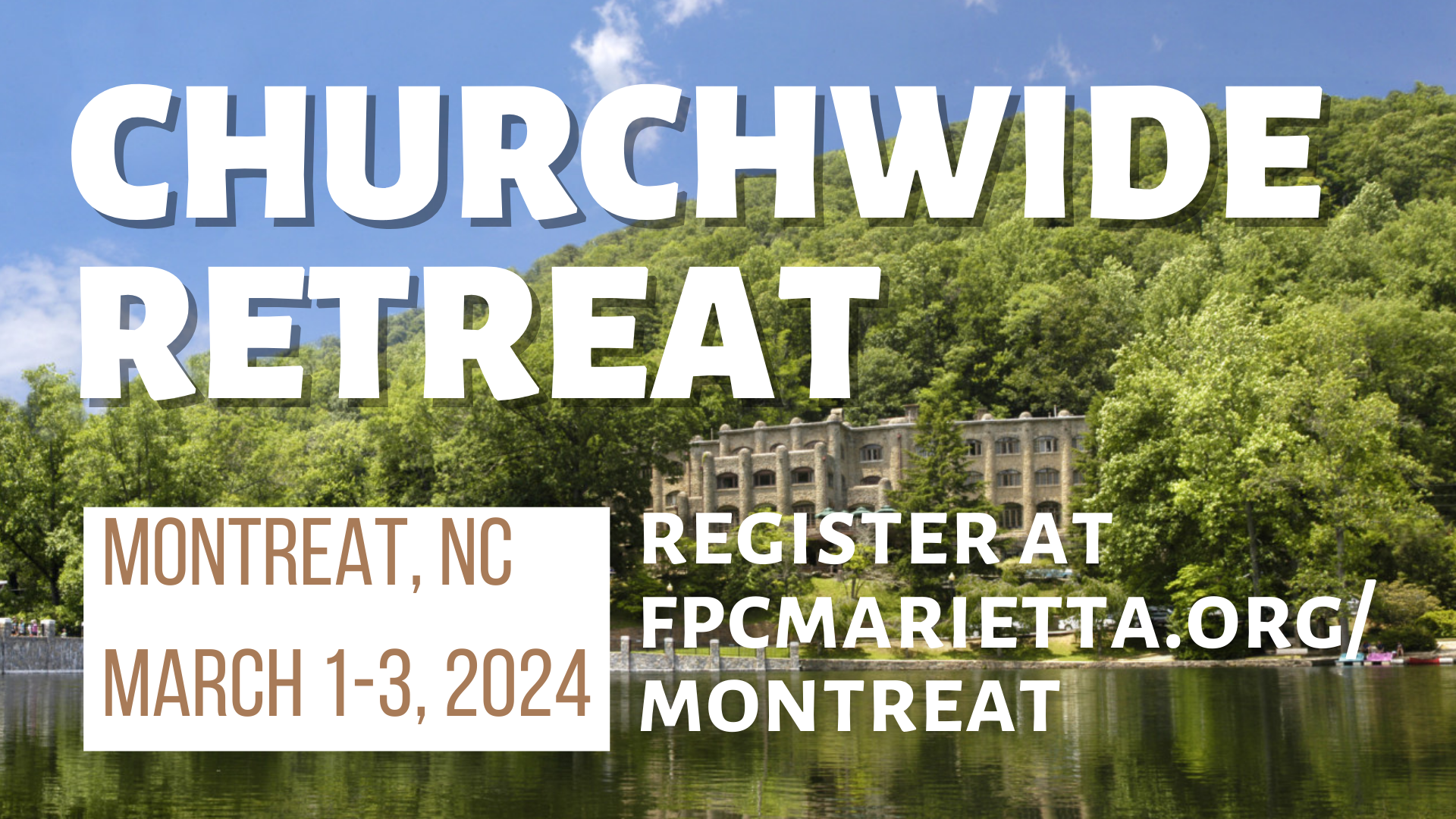 CHURCHWIDE RETREAT
FPC is bringing back our Churchwide Retreat! Join us March 1-3, 2024 in Montreat, NC for a weekend of spiritual growth, community building and enjoying the mountains! The retreat is open to FPC members of all ages, shapes and sizes and there are opportunities for all sorts of interests to be satisfied.
NOTE: Earlybird Registration runs through November 15.
Registration is on a first come, first serve basis.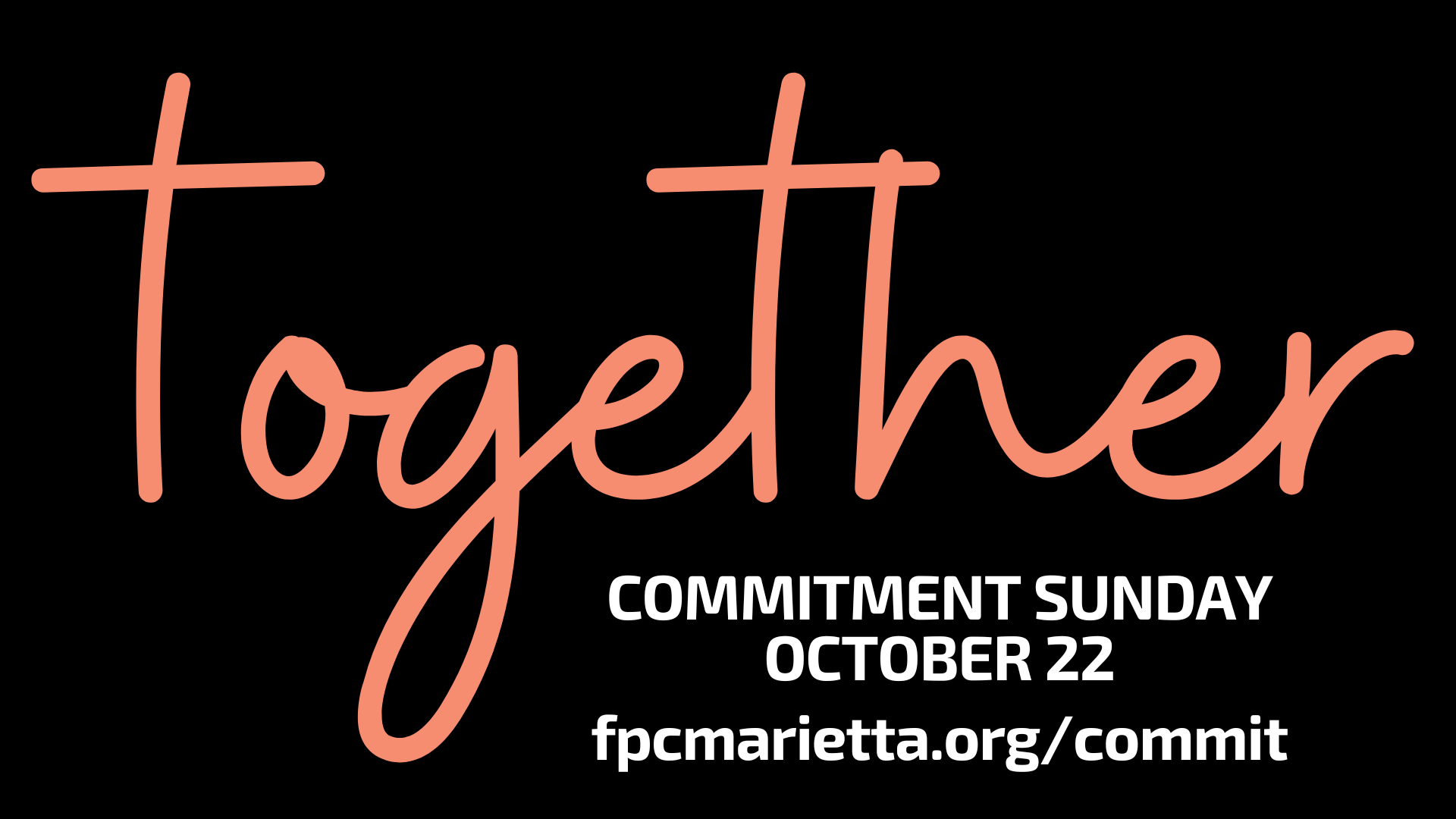 2024 COMMITMENT
Together, we can do great things! Please be in prayerful consideration of your contribution. Take a look at this month's stewardship edition of the newsletter, along with weekly videos highlighting the importance of stewardship to God's work through FPC Marietta.
Printed cards are available in the Gathering Space or submit them online.
FELLOWSHIP BREAKFAST
Join us from 9:15-10:30am in Holland Hall.
$5/person and $20/family max
Breakfast can't happen without a fabulous team of volunteers each Sunday!
Spend time in a fun kitchen setting and meet some new FPC friends!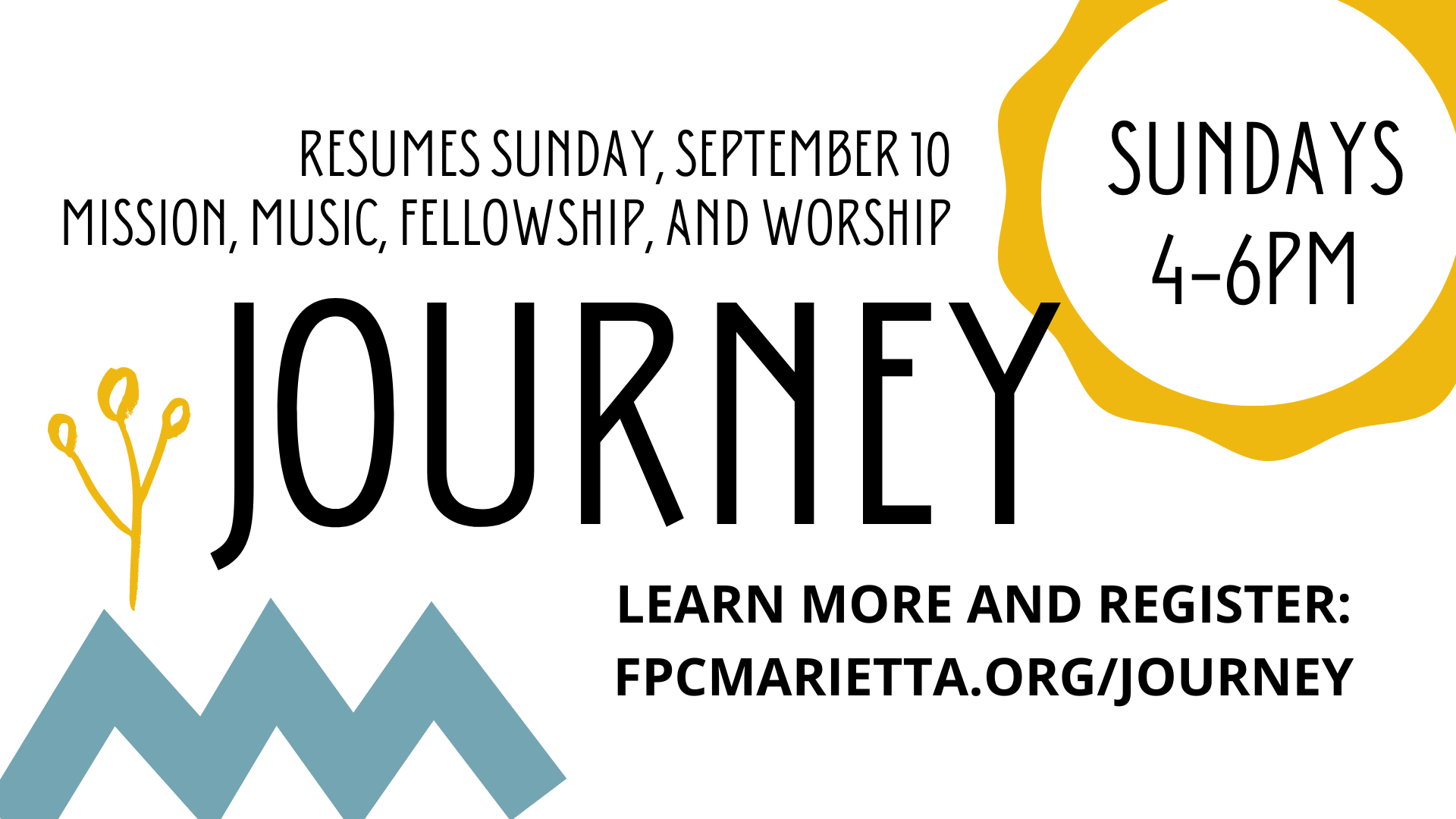 JOURNEY
Sundays, 4-6pm
Journey is a comprehensive program with a goal to foster spiritual formation for the whole family. Children and youth grades PreK-8 will participate in mission, music enrichment, fellowship, and worship. Adults (30s-50s) can join in men's and women's studies led by pastors. A nursery is provided for younger children of participating adults. Youth Grades 6-12 also meet together from 4-6pm.
We also need volunteers to help prepare and serve Sunday dinner to our Journey families! Sign up here.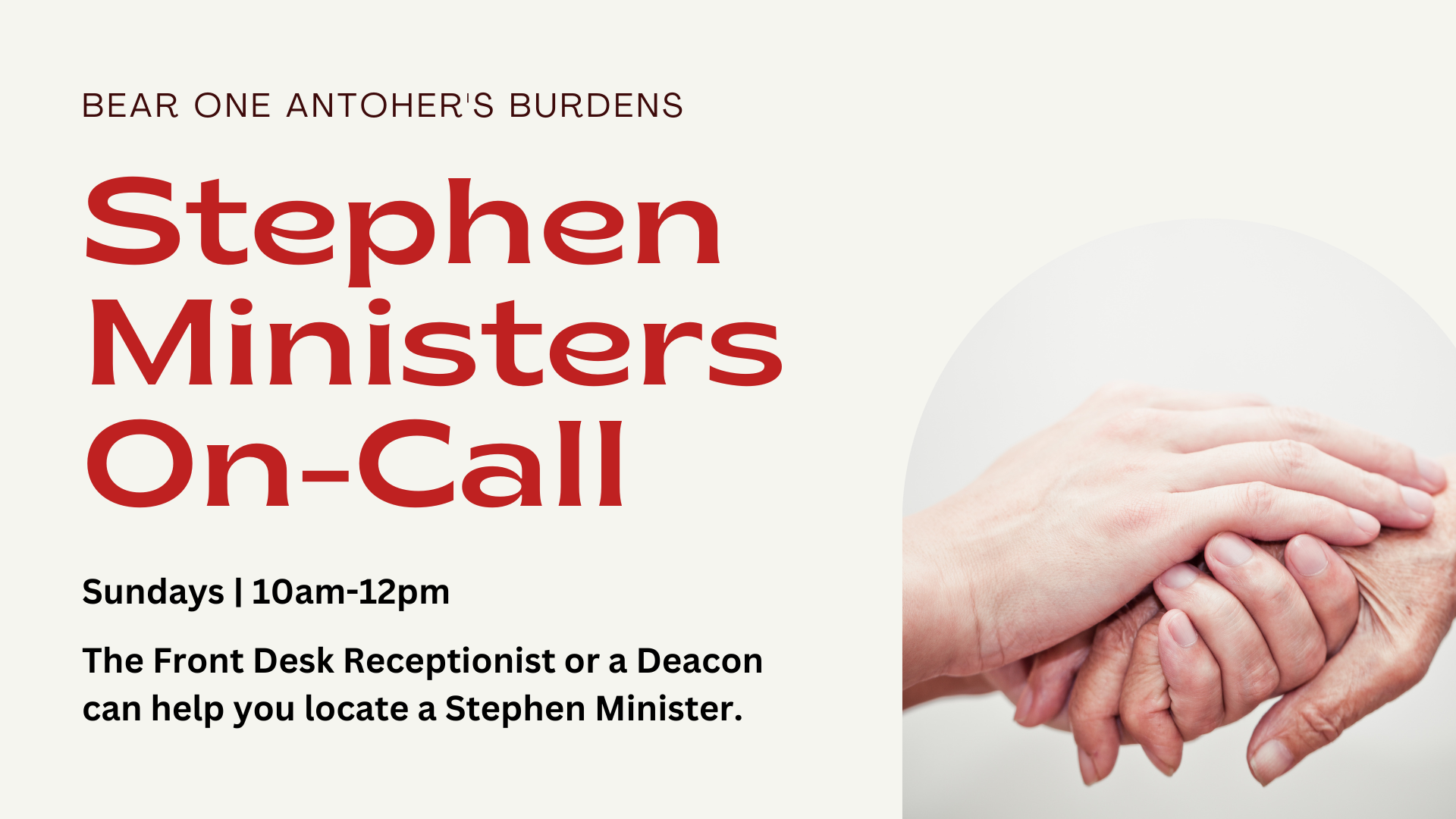 STEPHEN MINISTERS ON-CALL
Sundays, 10am-12pm
If you would like to speak to a Stephen Minister during their on-call hours, please see the Front Desk receptionist or speak to an on-duty deacon.
So much in life can sideline us: illness, grief, job loss, financial crisis, aging, separation or divorce, loneliness, birth or adoption, spiritual crisis… sometimes we just need someone to talk to about it all. Trained Stephen Ministers are ready to provide you with distinctively Christian one-on-one caregiving as you deal with any life difficulty or transition.