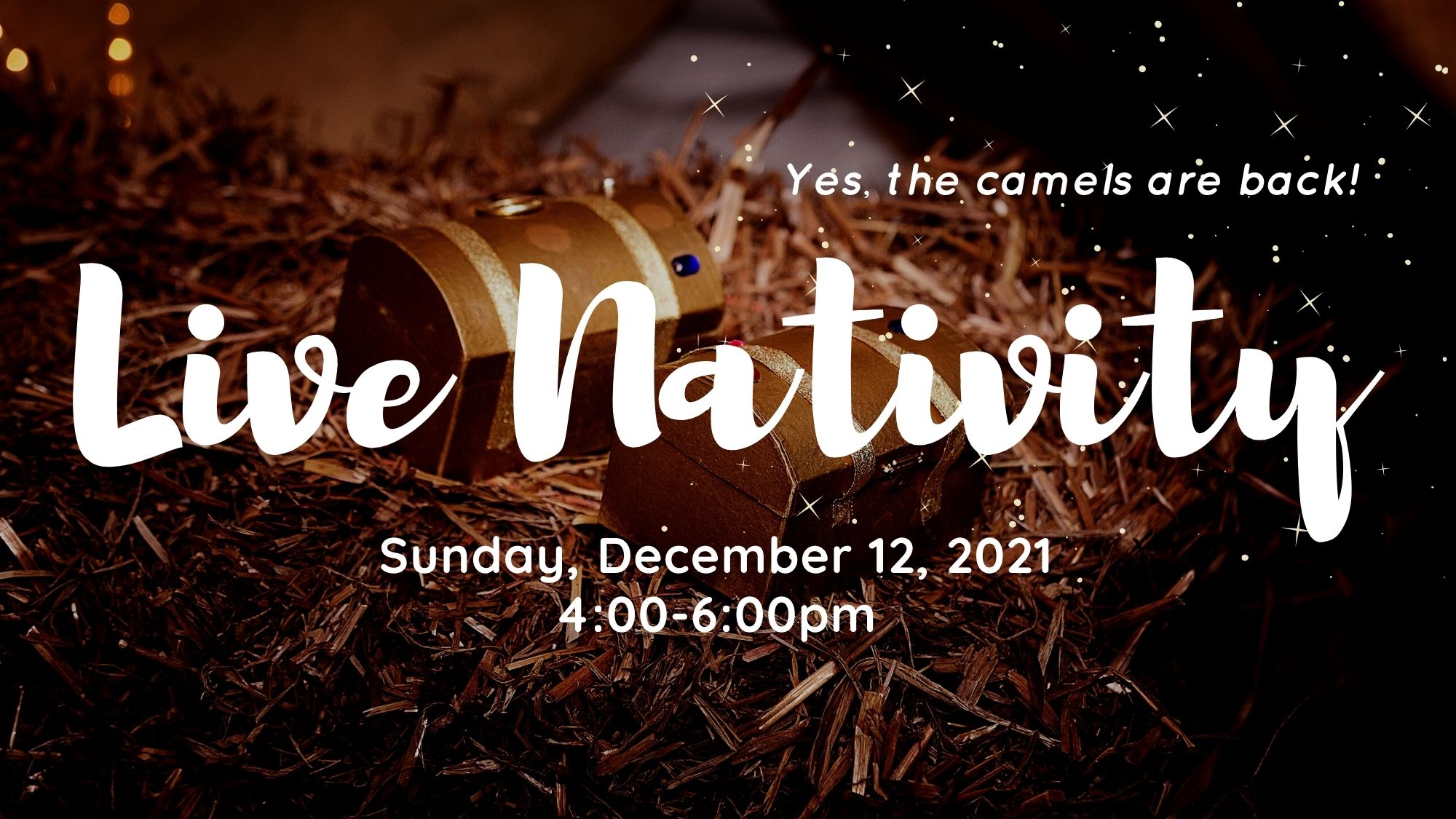 LIVE NATIVITY
Sunday, December 12 | 4-6pm
A tableau of the manger scene with live animals to pet, including a camel!
Join us for hot chocolate, snacks and games!
WE NEED YOUR HELP!
All are invited, no matter your age, to participate in the Live Nativity by playing a role in the nativity!
Sign up for a shift as Mary, Joseph, a Wise Person, or a Shepherd.
ADVENT FAMILY DEVOTIONALS
Family Advent To-Go Kits are in the Gathering Space beginning November 21.
They include weekly devotionals, an advent calendar, crafts and supplies, and hot chocolate.
Please pick up a kit for your family or loved ones. One per family please.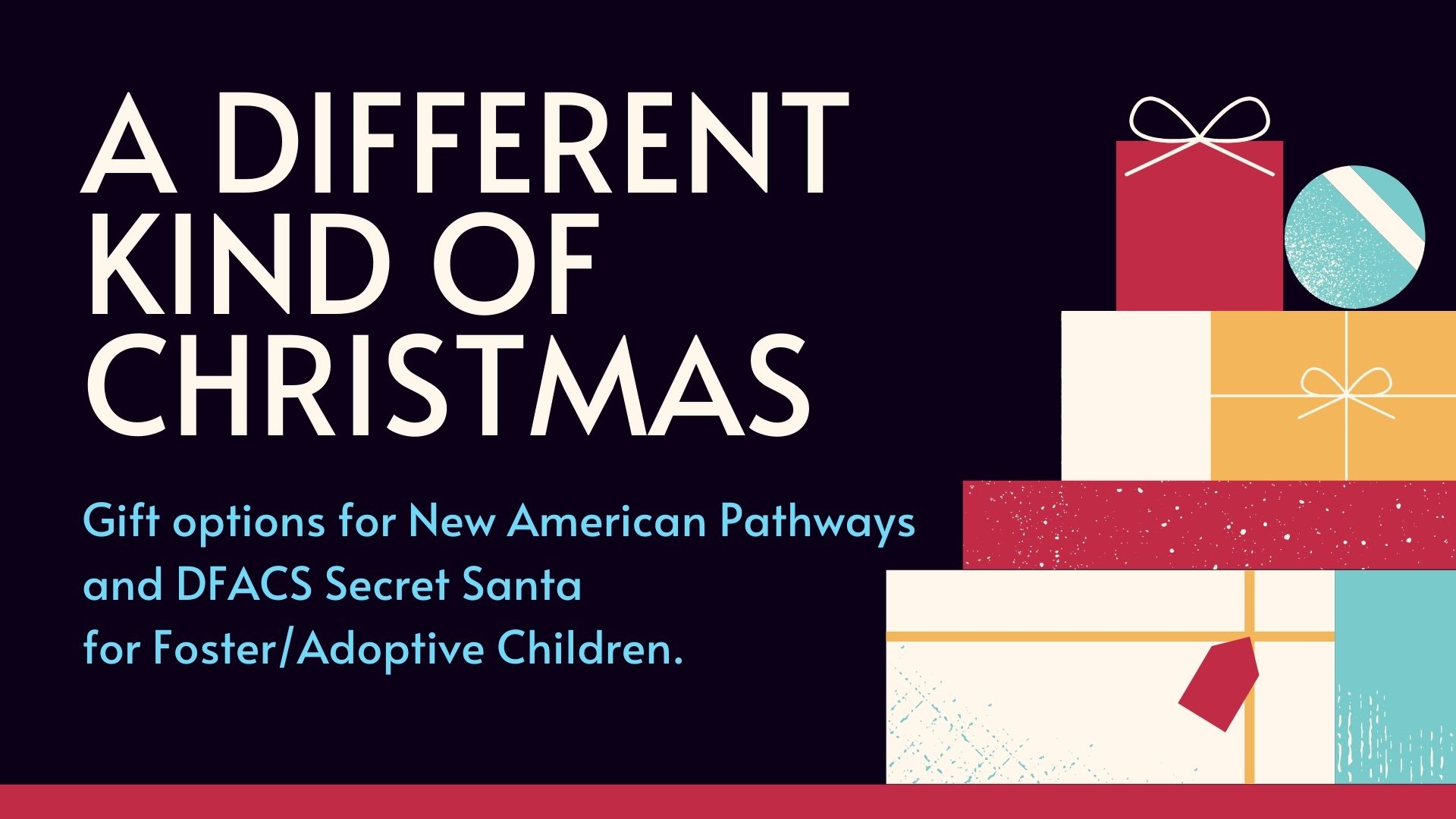 A DIFFERENT KIND OF CHRISTMAS
Make a different this Christmas when you give to New American Pathways and DFACS Secret Santa for Foster/Adoptive Children.
Items can be donated directly from their amazon wish lists to the organizations:
• The shipping address will likely default to your home address, but will give the organization's address as a shipping option. Be sure to choose the organization's address before purchasing.
• If purchasing items for both organizations, you will need to do so separately, as you will not be given the option to choose both shipping addresses.
New American Pathways Wish List
Purchasing in honor of someone special at Christmas? We'll provide you with a notecard to let them know! Contact Kelly Dewar: Kellydewar@fpcmarietta.org or 770-427-0293x 241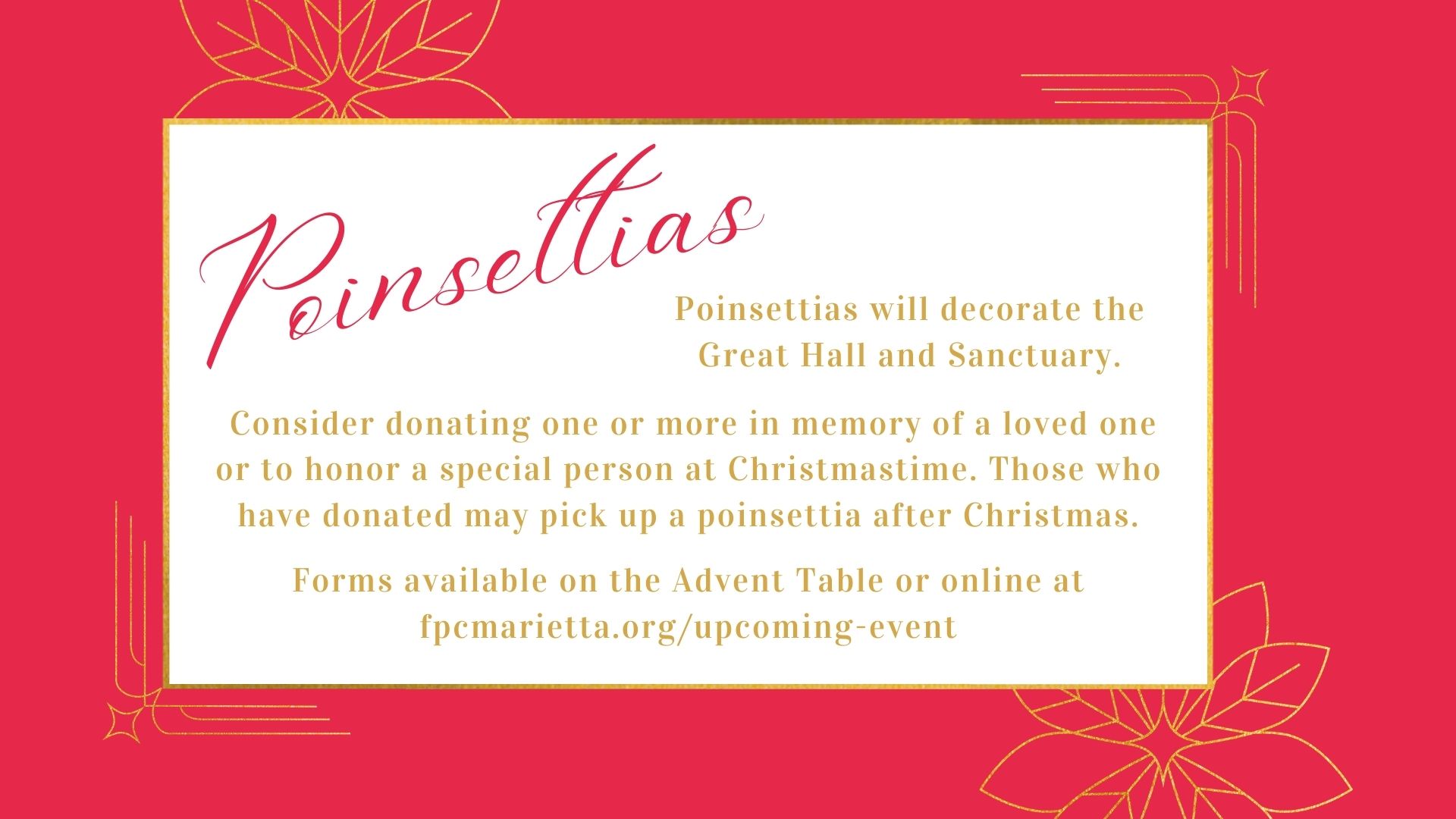 POINSETTIAS
Consider donating one or more poinsettias in memory of a loved one or to honor a special person at Christmastime. These poinsettias will adorn the church through Advent and may be taken home after Christmas.
You may mail your donation with your check to the church (attn: Andy Workman, Director of Accounting) or place it in the mail slot of his office by Monday, December 13th.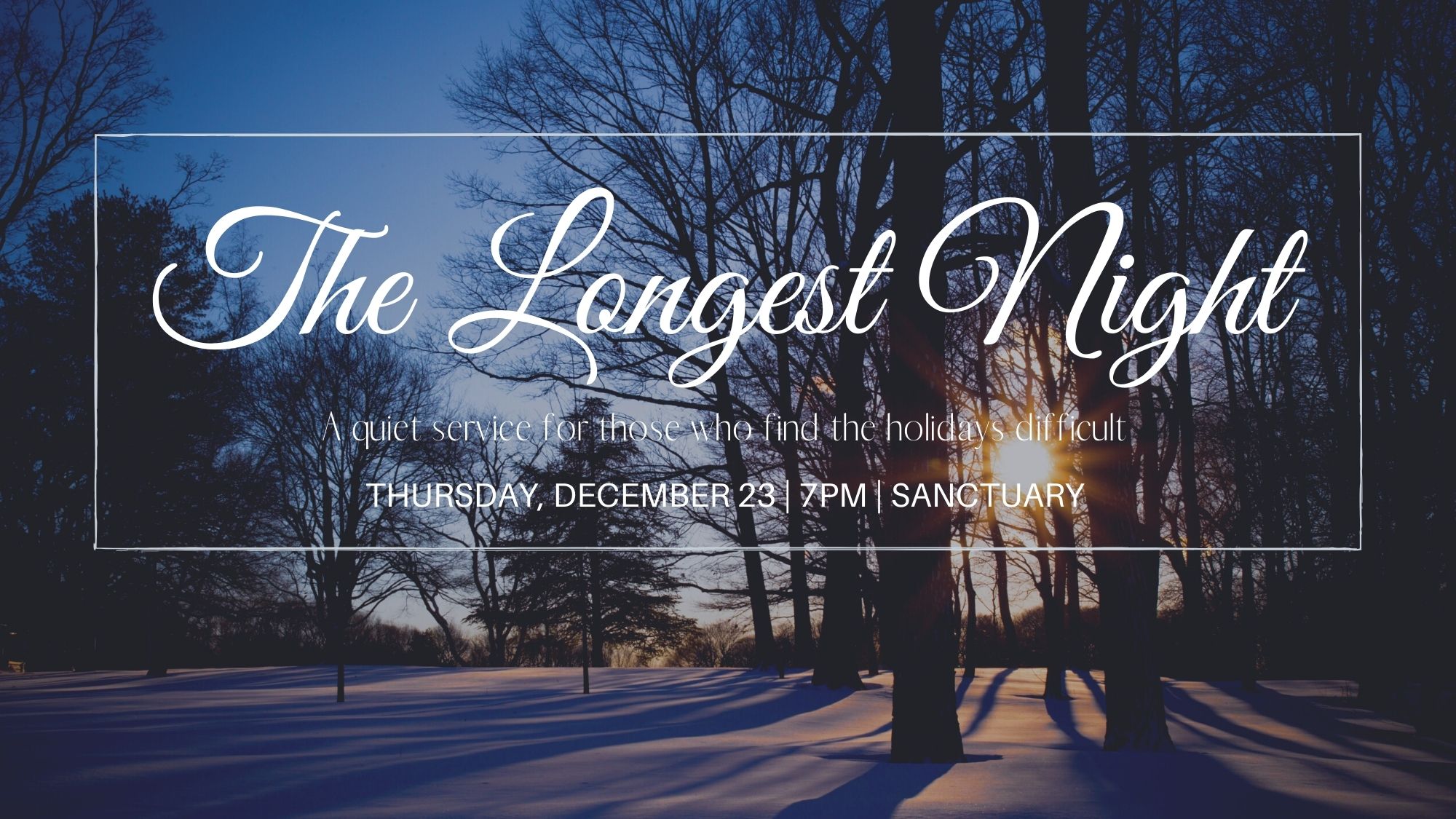 THE LONGEST NIGHT
Thursday, December 23 | 7:00pm | Sanctuary
A more subdued and reflective worship service, especially for those who struggle during the holidays.