Here's what's coming up next.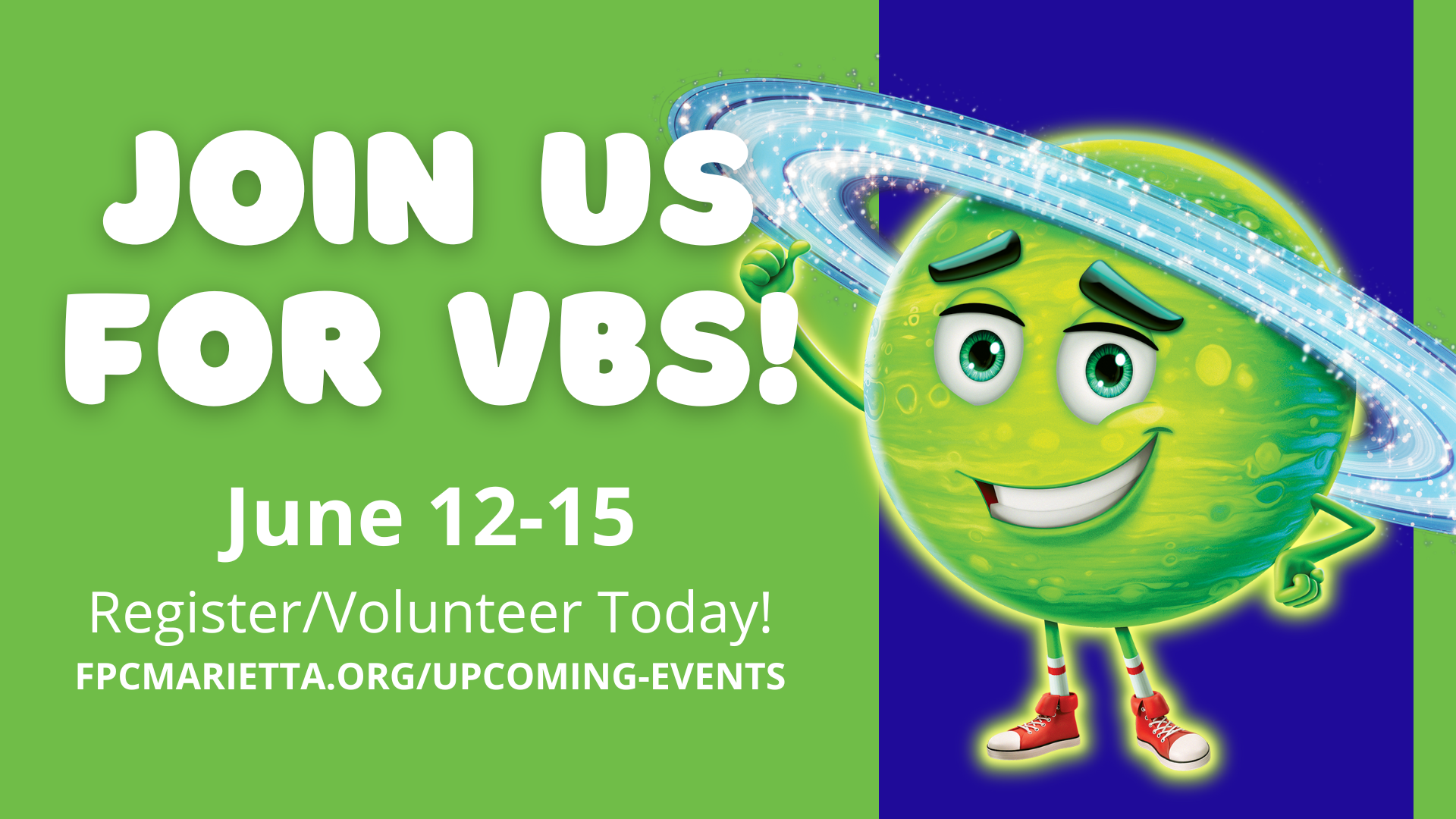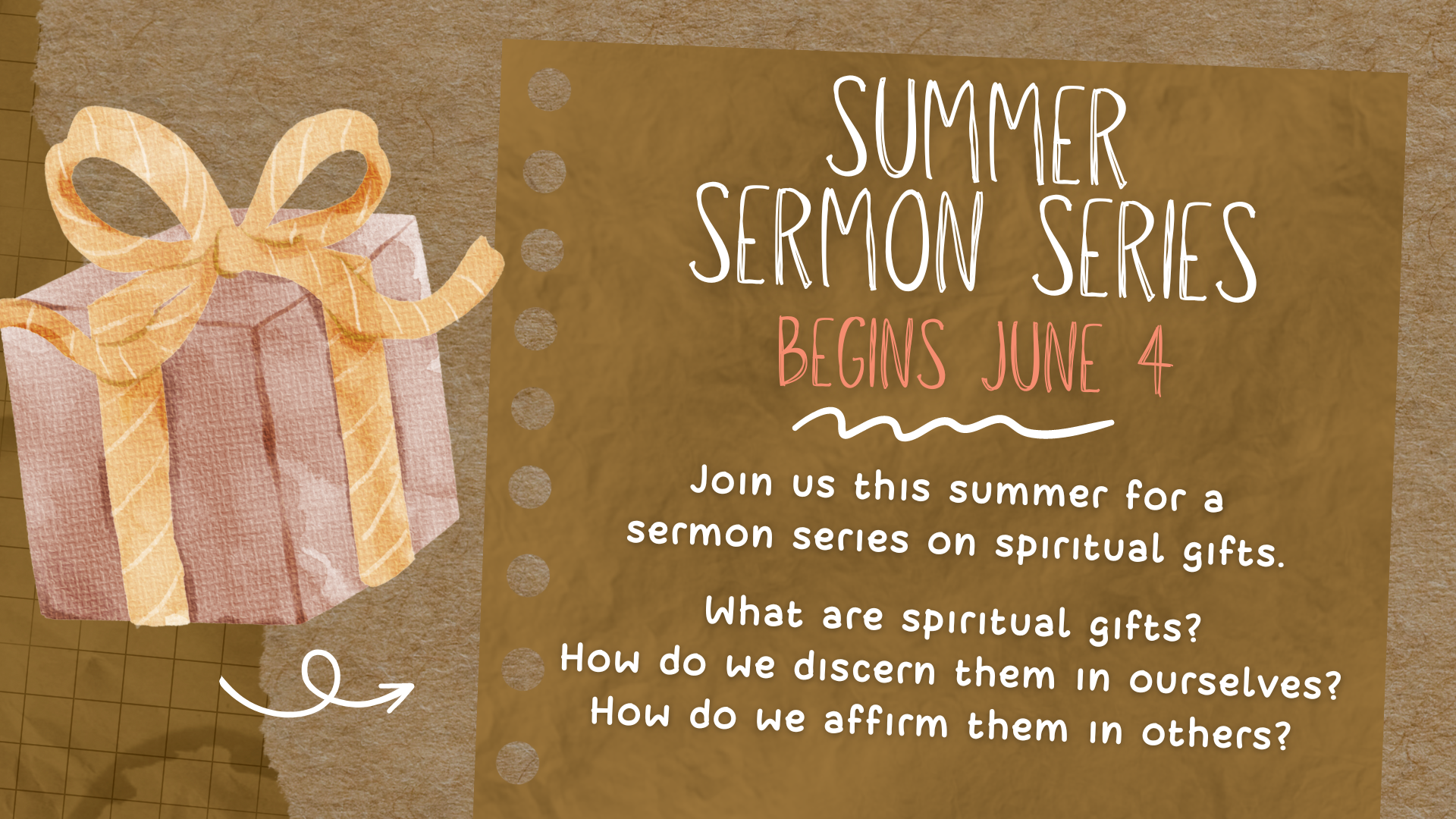 SUMMER SERMON SERIES
Sundays through July
8:30am & 11:00am | Sanctuary
Join us as we explore what are spiritual gifts and how we affirm them in others!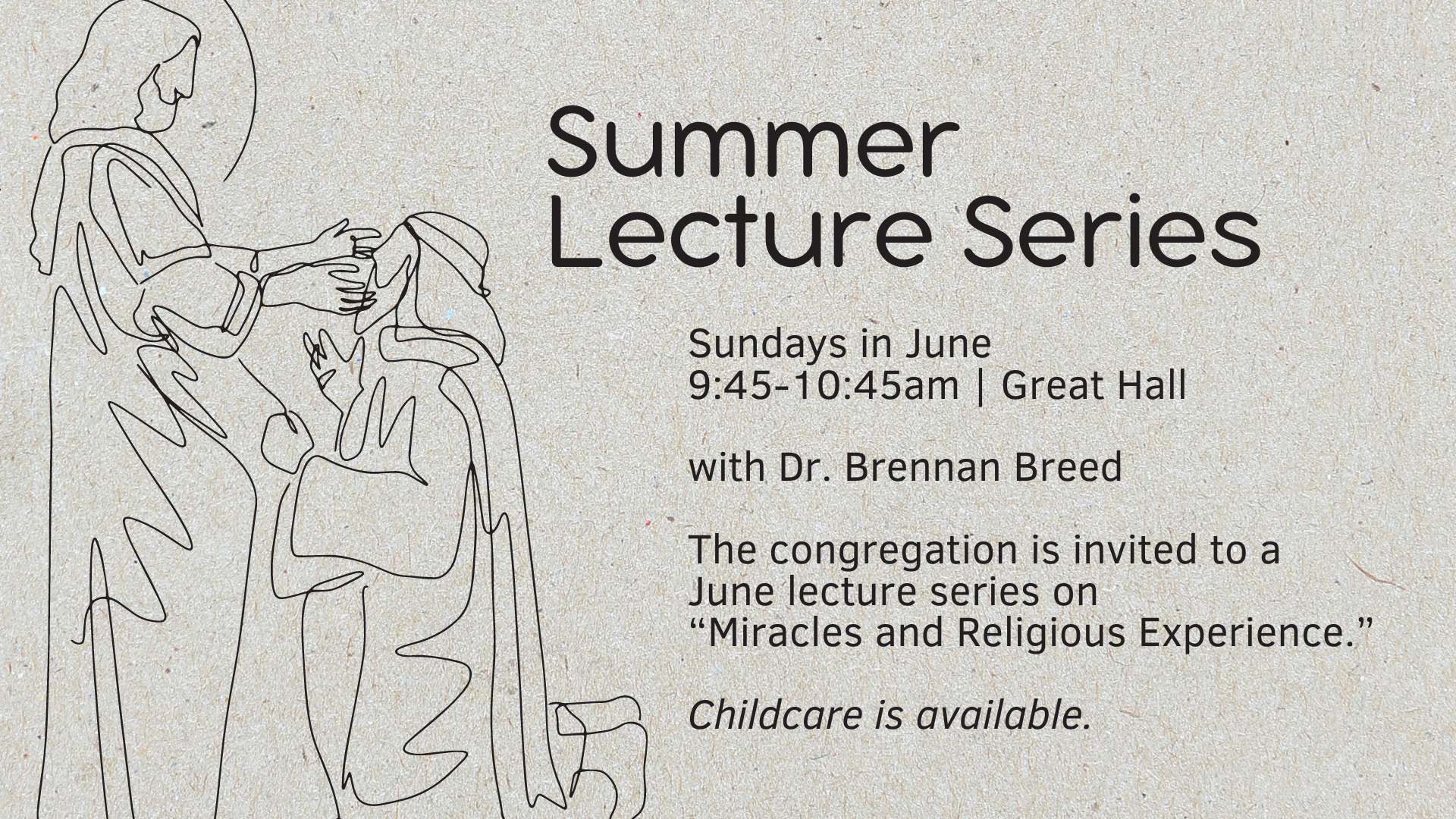 SUMMER LECTURE SERIES
Sundays in June
9:45am | Great Hall
Dr. Brennan Breed leads us through a series of lessons on Miracles and Religious Experience.
You can find past lectures here.
Children in rising K-6th grades are invited to Pray & Play (see below). The nursery is available for children 4 and under.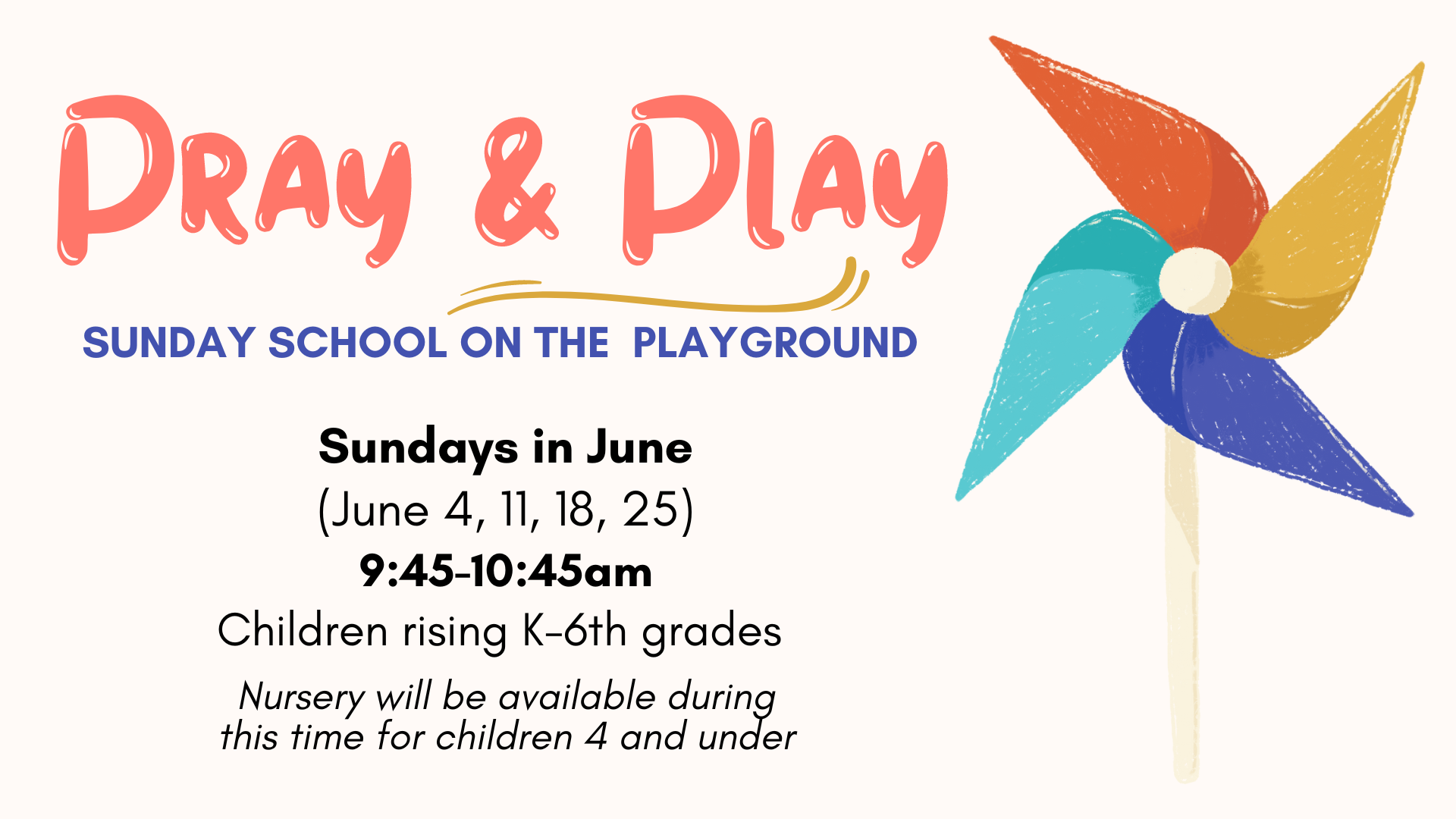 PRAY & PLAY: SUNDAY SCHOOL ON THE PLAYGROUND
Sundays in June
9:45am | Main Playground
For children in rising K-6th grades.
The nursery is available for children 4 and under.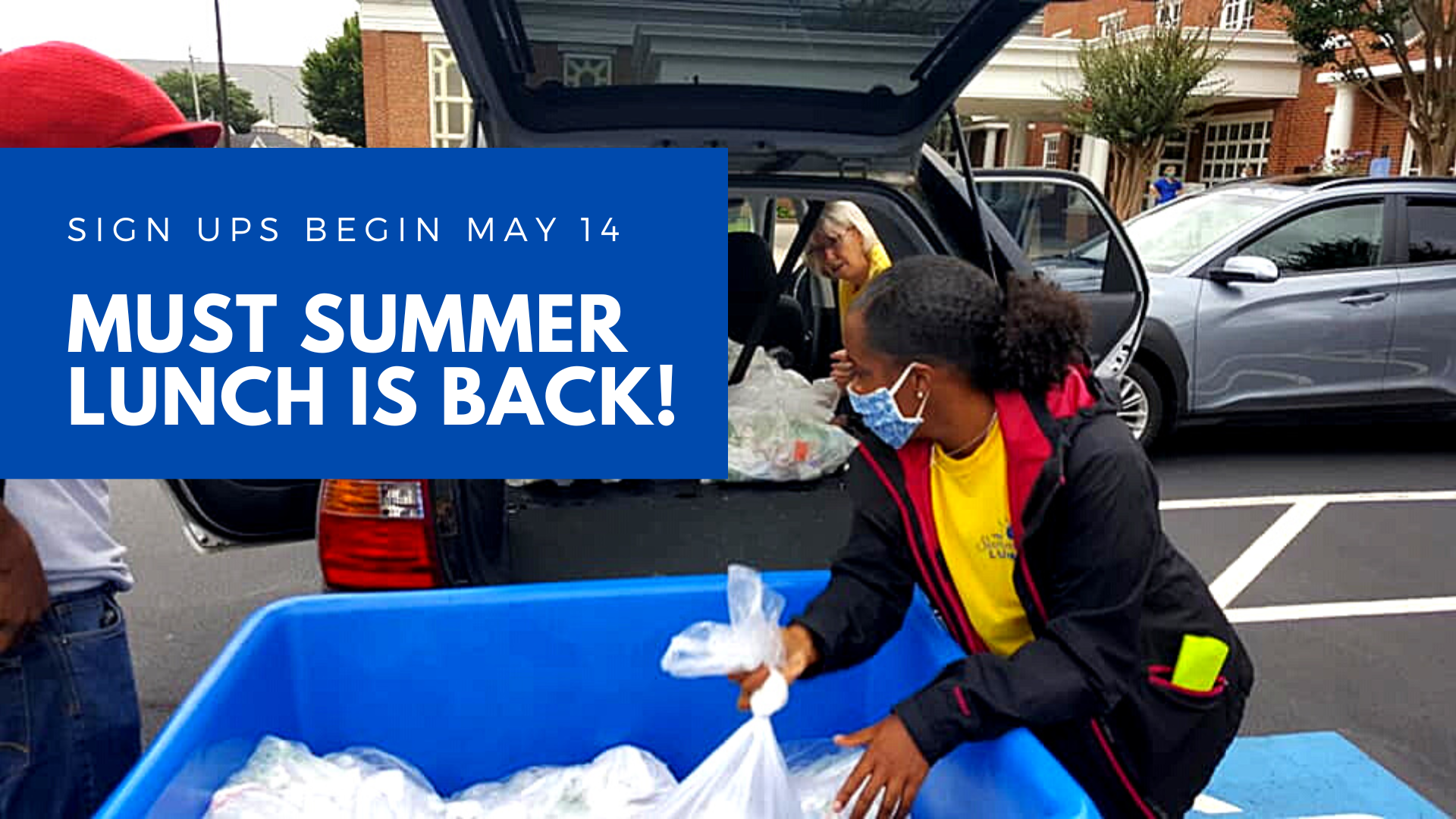 MUST SUMMER LUNCH
First Presbyterian Church Marietta will once again be a host site for MUST Summer Lunches. As a host site we will receive donations of food items, pack bags with 5 days of non-perishable breakfast and lunch items and deliver the bags to children who would normally receive breakfast and lunch at school. Our first deliveries will be made to the children on Wednesday, June 7. We expect to feed 300+ children each week.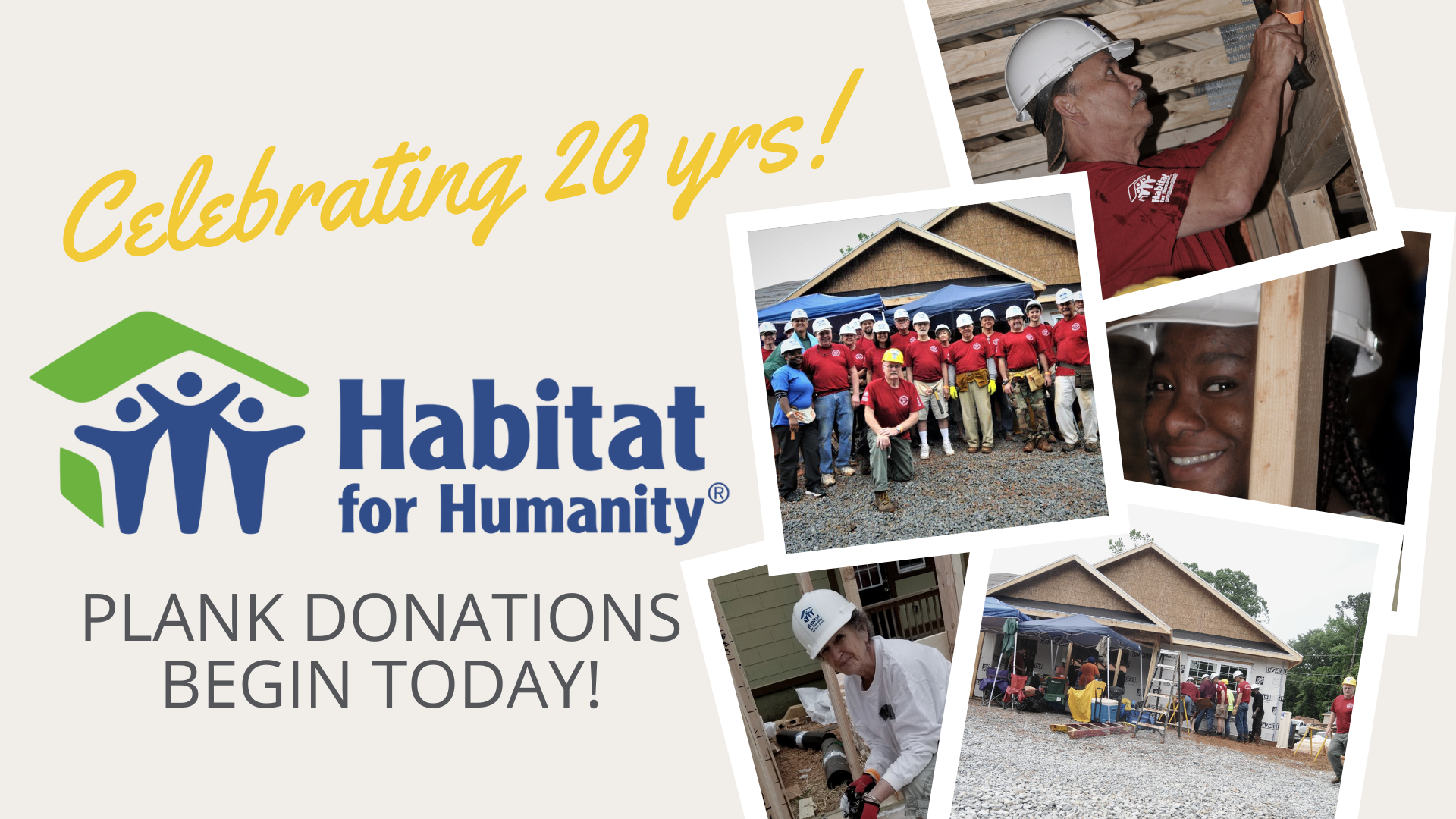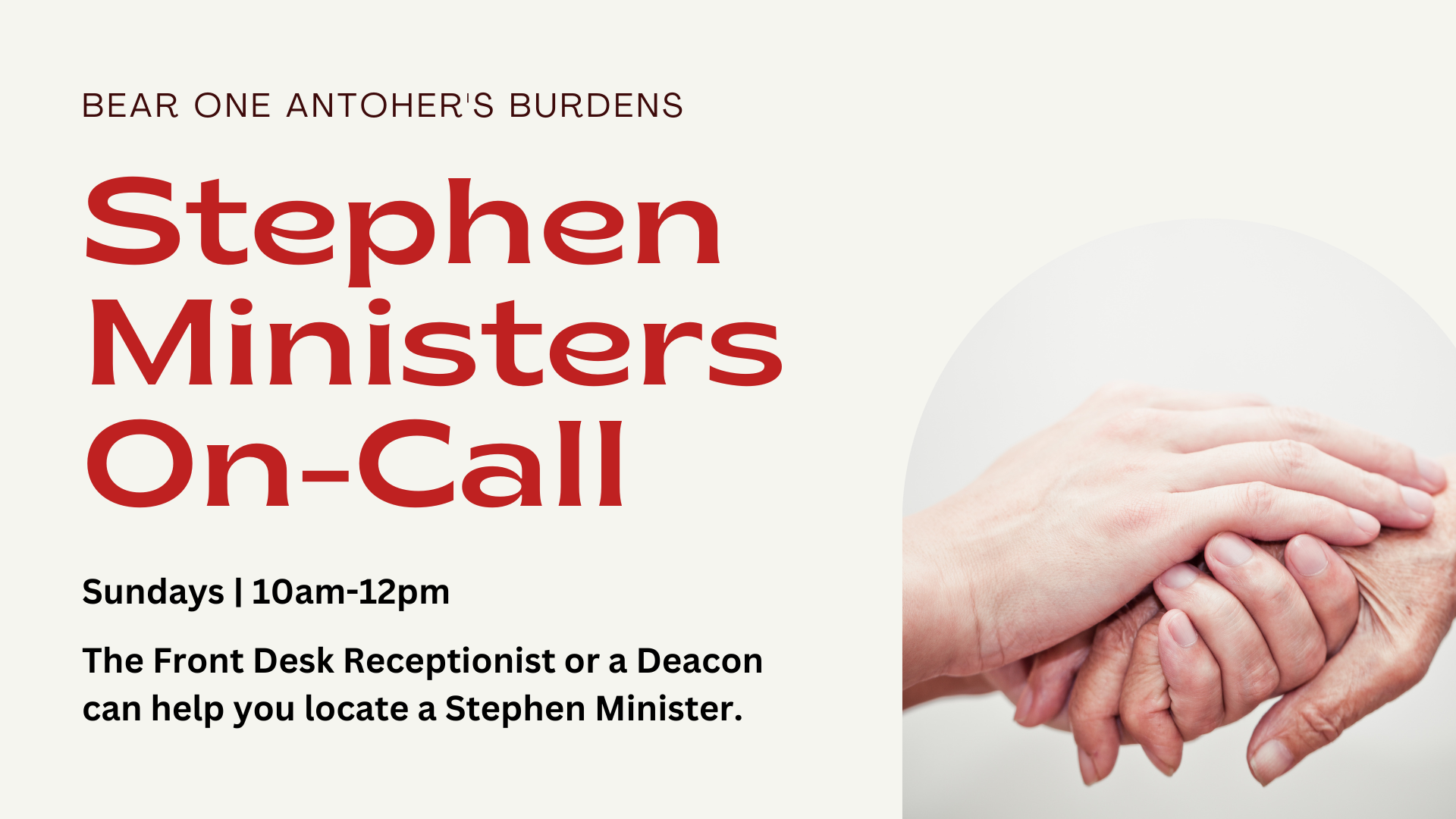 STEPHEN MINISTERS ON-CALL
Sundays, 10am-12pm
If you would like to speak to a Stephen Minister during their on-call hours, please see the Front Desk receptionist or speak to an on-duty deacon.
So much in life can sideline us: illness, grief, job loss, financial crisis, aging, separation or divorce, loneliness, birth or adoption, spiritual crisis… sometimes we just need someone to talk to about it all. Trained Stephen Ministers are ready to provide you with distinctively Christian one-on-one caregiving as you deal with any life difficulty or transition.
REALM CONNECT!
Realm is our new tool to stay connected, manage giving, get the latest news, and more!