Bring your service mission to life.
At FPC Marietta, we encourage our faith community to bring new ideas and passions to the church—initiatives that help us serve the Lord through service to others. Our FPC Mission Council was formed to field and support these ideas, helping make your vision a reality.
Whether you're an individual or a group working together, we'd love to hear how you'd like to engage our congregation with the world.
To learn more about how you can serve the church and our local partner organizations, visit our volunteer page.
To submit an idea to our Mission Council or become a member of the Mission Council, get in touch at email@email.com.
Check out a few of the Missions we've made possible together:
Club 3:30 After School Program which serves local elementary age students with tutoring, mentoring, love, and fellowship.

Financial support to local and regional social service programs, and international mission co-workers.

Food Outreach Ministry, a partnership with the Sweetwater Mission, provides nourishment to families experiencing food insecurity during and after the pandemic.

Habitat for Humanity

partnership with the Cobb Habitat Interfaith Coalition which brings different faith communities together to build homes for families.

MUST Summer Lunch partnership to provide volunteers to distribute supplies to hungry children in our community.

National Alliance on Mental Illness (NAMI) is the nation's largest grassroots mental health organization dedicated to building better lives for the millions of Americans affected by mental illness.

Rise Against Hunger food packing events provide thousands of meals to people around the world.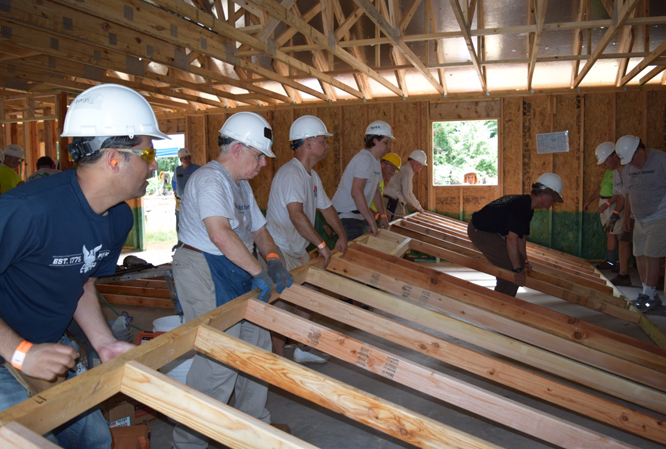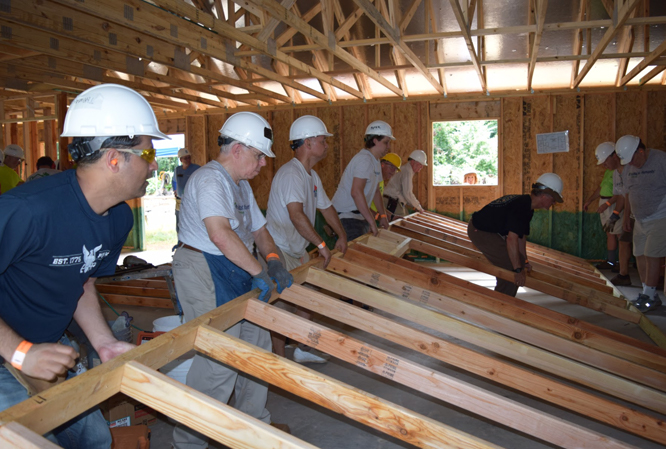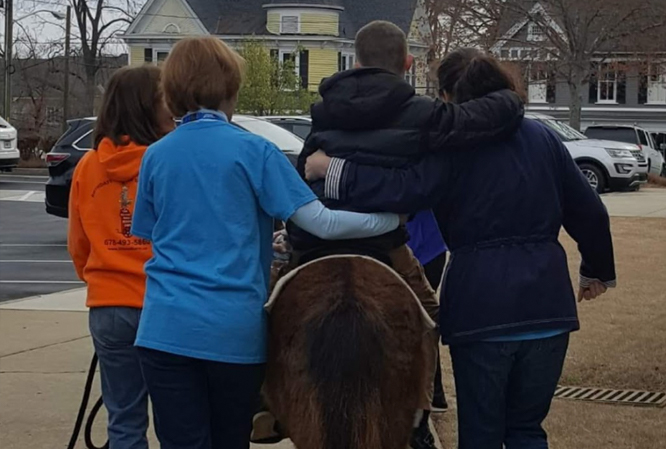 Missionaries
Brianna Esa
Brianna Esa is one of our "homegrown" missionaries, the daughter of former pastor Rev. Don Esa. She now serves with CRU (Campus Crusade for Christ) in the Los Angeles area on the campuses of Cal State Fullerton and Long Beach. Brianna is specifically involved with DESTINO, the outreach to the Latino and Hispanic communities on campus. You can contact Brianna at (404) 514-8852.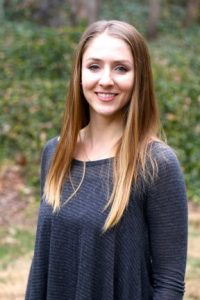 Brianna's Latest Update
"What do you think we should do, Cristina? How can we authentically engage the students at CPP and learn at the same time?"
Cristina and I sat in her car discussing one day before going to campus, trying to decide what would be the best course of action. The day before, we had previously taken time to pray. We convened to share our thoughts and see if there were any emerging themes. As we shared ideas that day in the car, excitement grew. We were trying new ways of engaging the campus and it would mean trusting God in new ways. That day we decided to create a survey that would allow us to learn about how students viewed spiritual realities while at the same time asking them if specific topics were of personal interest to them. Through previous interactions with students at CPP, there was an overwhelming number of students who expressed a disinterest in anything religious. We recognized through those interactions that perhaps we needed to rethink how to engage the new generation regarding these matters.
Cristina and I have been initiating conversations with students over the last couple of months. While we have learned a lot, there have been very few students who desire to further their discussion on spiritual matters. This was all until a few weeks ago. A few weeks ago we met Christopher! He was sitting on a bench, waiting to have an appointment with his advisor. Normally, he is not on campus at that particular time, but that day he came specifically to discuss possible majors with his advisor. We introduced ourselves and asked if he would be willing to answer some questions regarding personal beliefs. Typically, the conversation is a short one, but Christopher had so many questions! He openly shared his questions, doubts and invited us to share our thoughts as well. Both Cristina and I shared stories from the Bible with him as we sat discussing God and His character. He was amazed by some of the stories and even concluded, "Maybe I should read the Bible." Towards the end, we knew he had to go so we asked for his phone number. He concluded, that this was something significant for him. He has had these questions for a while and to have random people come up to him and engage him in these matters felt meaningful. Cristina and I walked away from that time amazed! We had gone weeks engaging with students and had not encountered that level of openness to God. While it was something that encouraged Christopher, that was a time that was deeply encouraging for Cristina and me. Pray for us as we continue to engage with Christopher and other students at CPP to share with them about Christ.