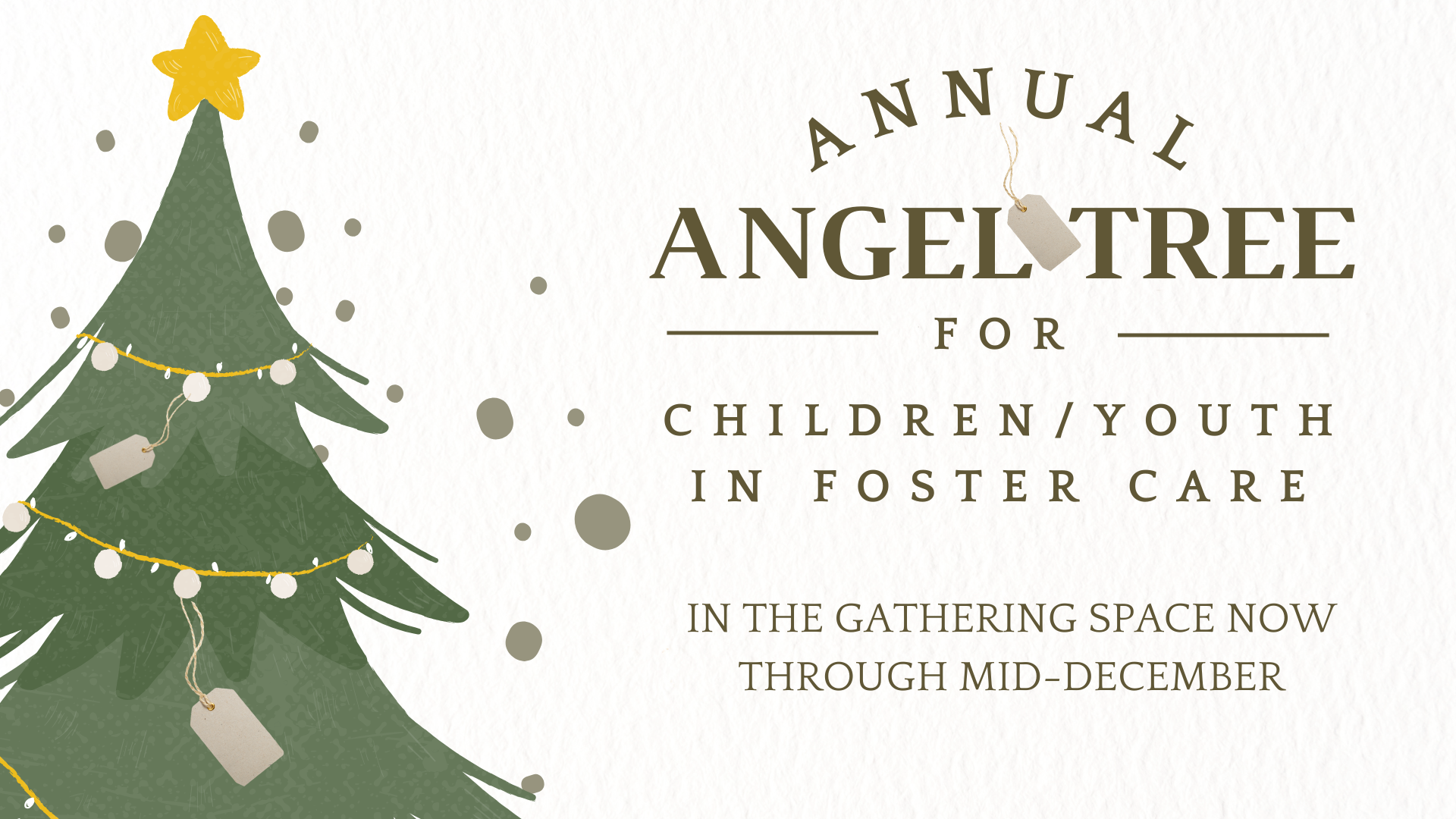 Angel Tree
Now through mid-December
Support a child in foster care! Choose an angel from our tree in the Gathering Space to purchase a gift for a child in need. Details can be found here.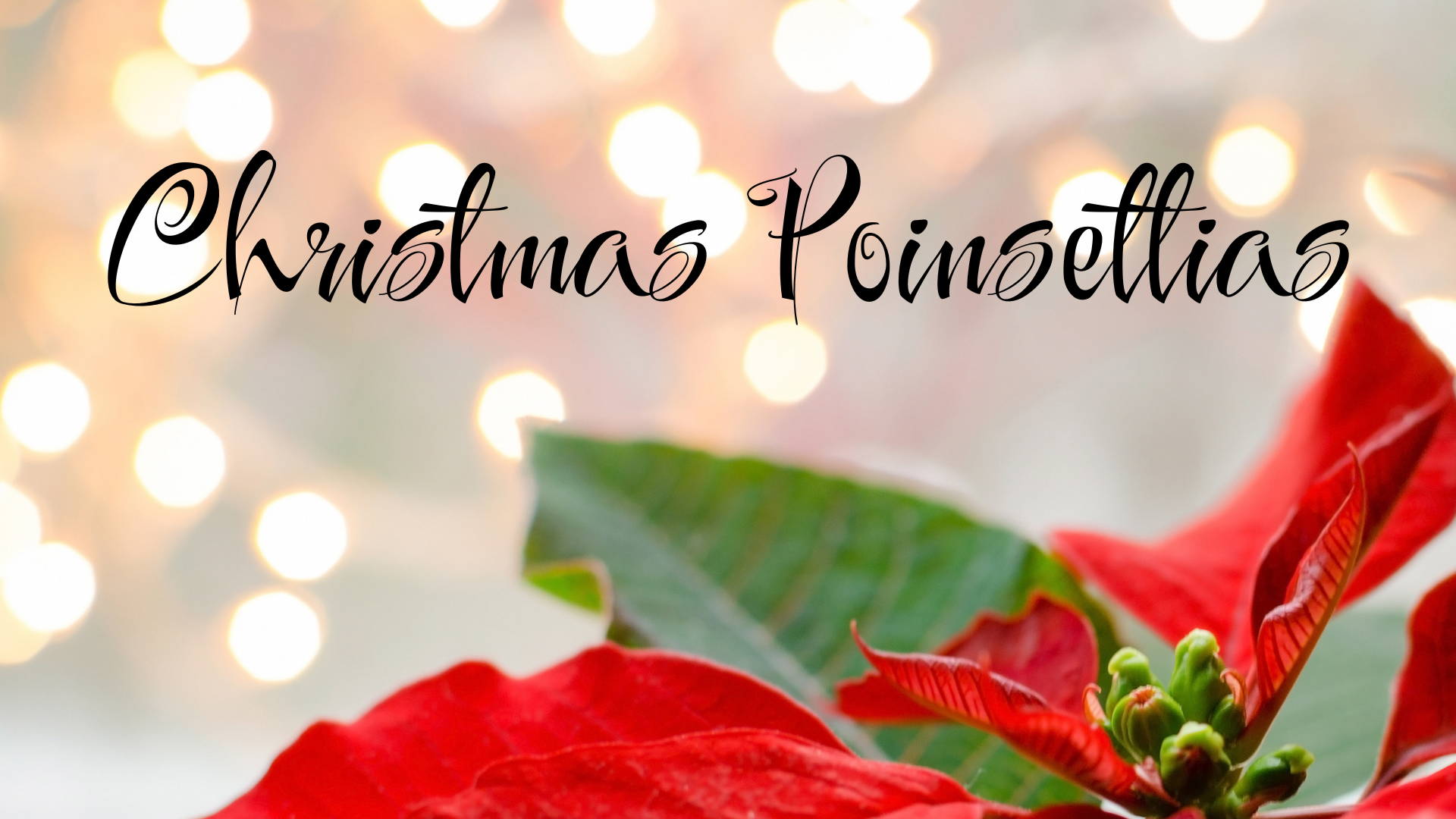 Christmas Poinsettias
Poinsettias decorate the Great Hall and Sanctuary. Consider donating one or more in memory of a loved one or to honor a special person at Christmastime. Forms are also available in the Gathering Space. The deadline is Wednesday, December 13.
Payments can be made online at fpcmarietta.org/give. Choose "other" fund and type: poinsettias.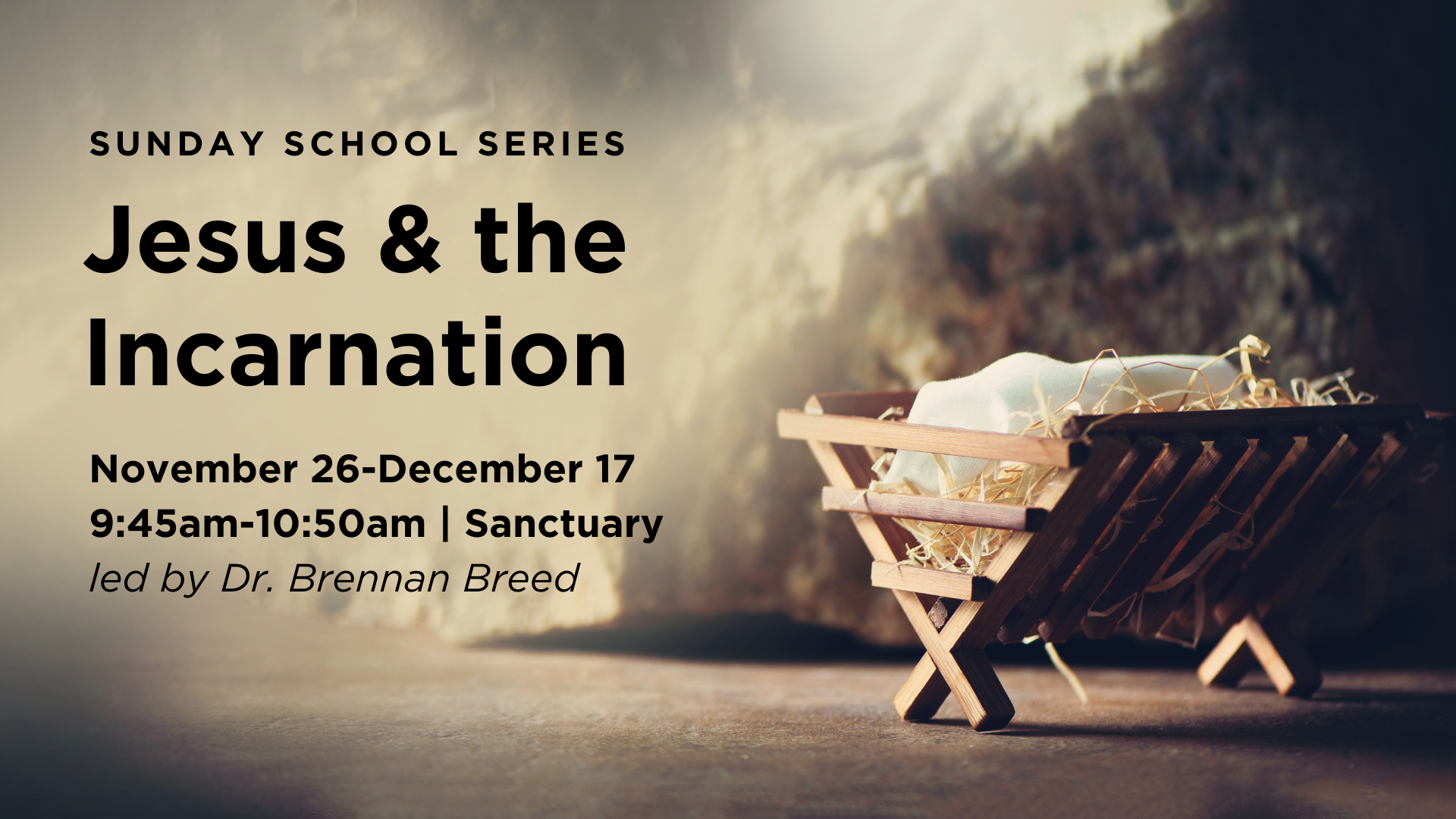 JESUS & THE INCARNATION
Adult Sunday School Series
November 26-December 17

with Dr. Brennan Breed
9:45-10:45am
For centuries, Christians have maintained that Jesus is "fully human" and "fully divine." This claim makes it into our Apostle's creed and is central to our understanding of how God is at work in our world. But what does this really mean? How have theologians understood the incarnation of Jesus over the centuries? How might the incarnation inform and deepen our faith today? Join Dr. Brennan Breed for this four-part Advent lecture series.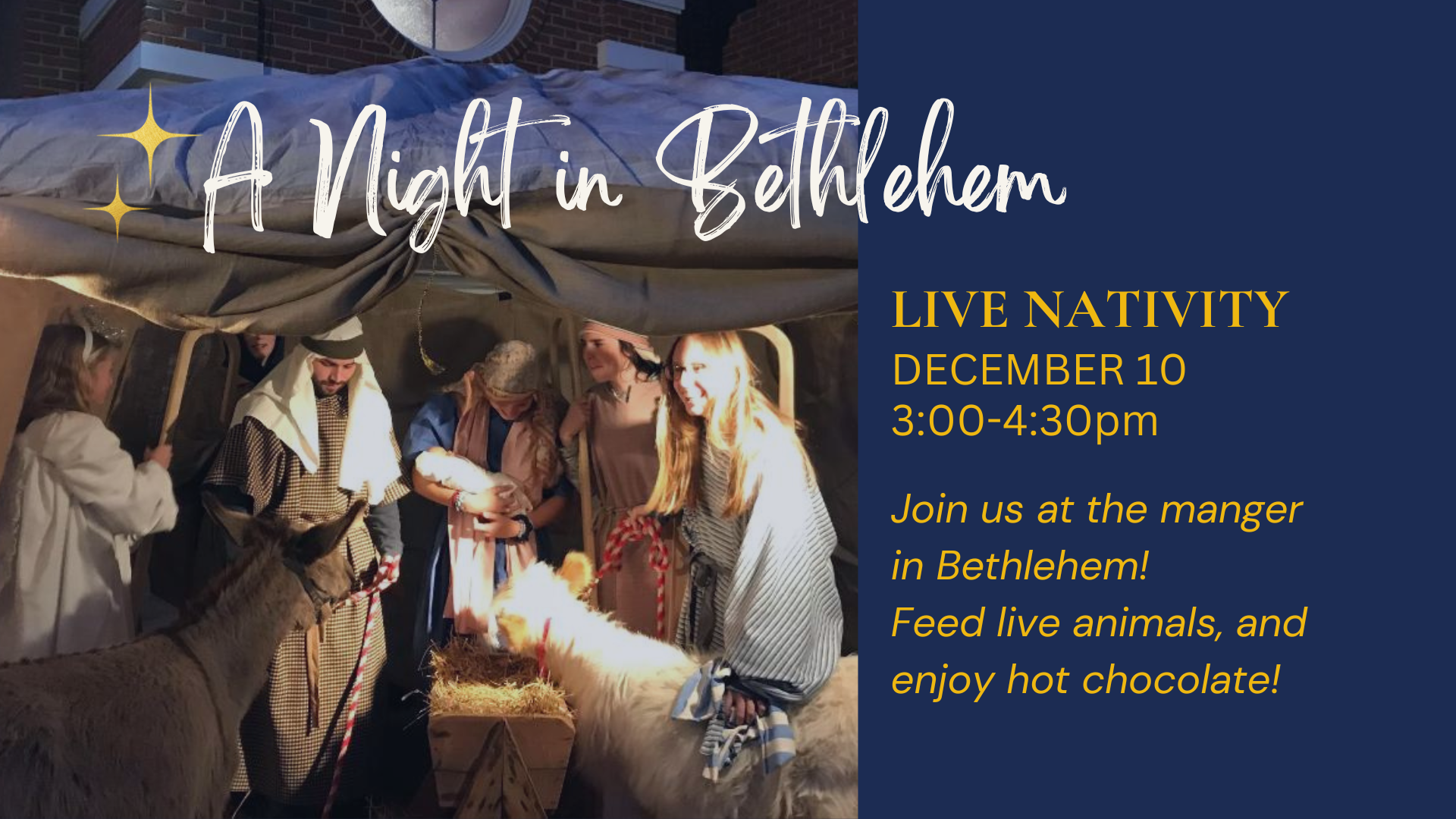 LIVE NATIVITY
DUE TO RAIN PREDICTED FOR SUNDAY, THE LIVE NATIVITY HAS BEEN CANCELED.
Catch the Christmas spirit at our Lessons & Carols service and Christmas Market. Details below!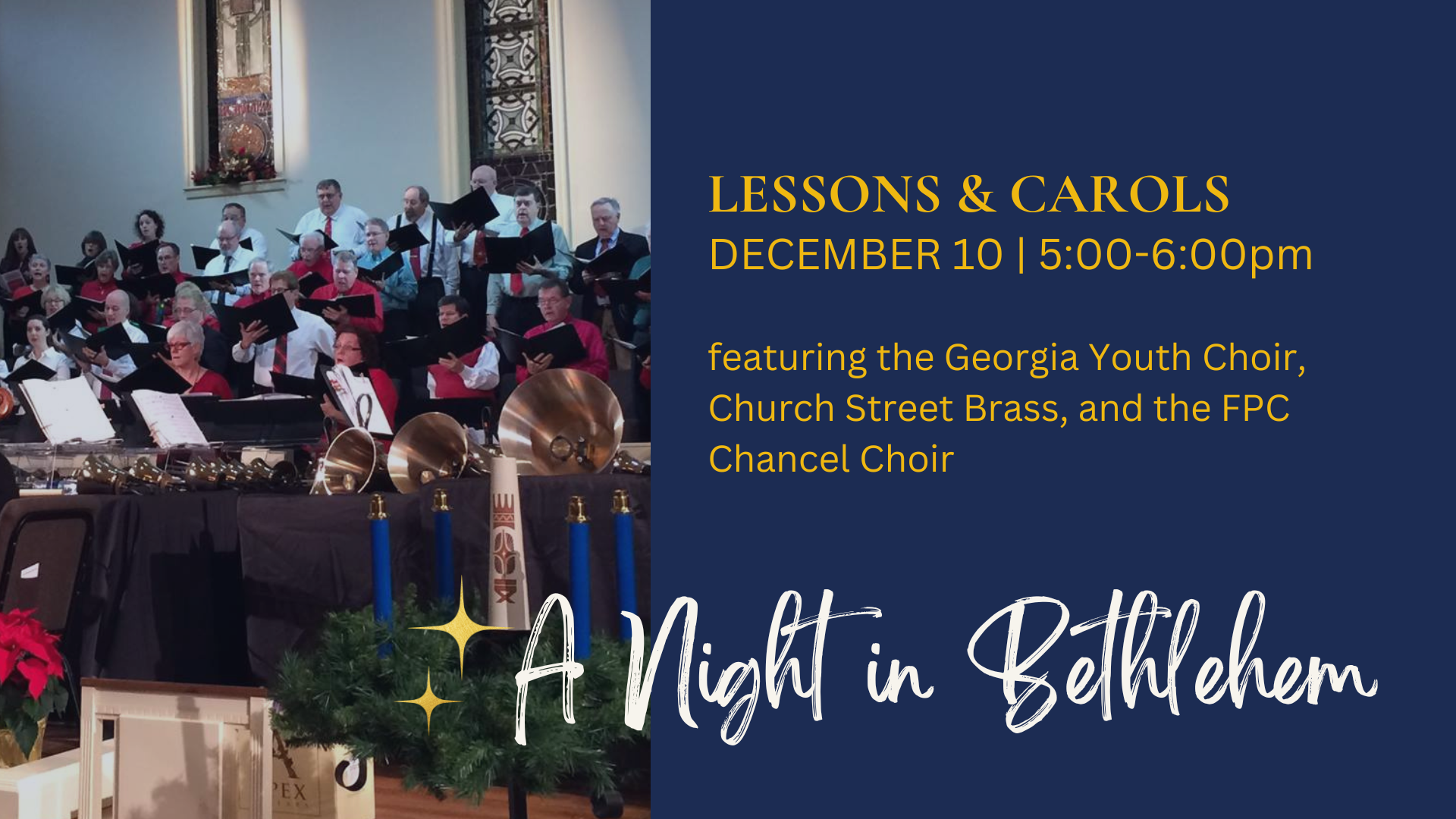 LESSONS & CAROLS
December 10
5:00-6:00pm

featuring the Georgia Youth Choir, Church Street Brass, and the FPC Chancel Choir
Our Night in Bethlehem begins at 3pm! Come early for the Live Nativity and visit the Christmas Market, as well!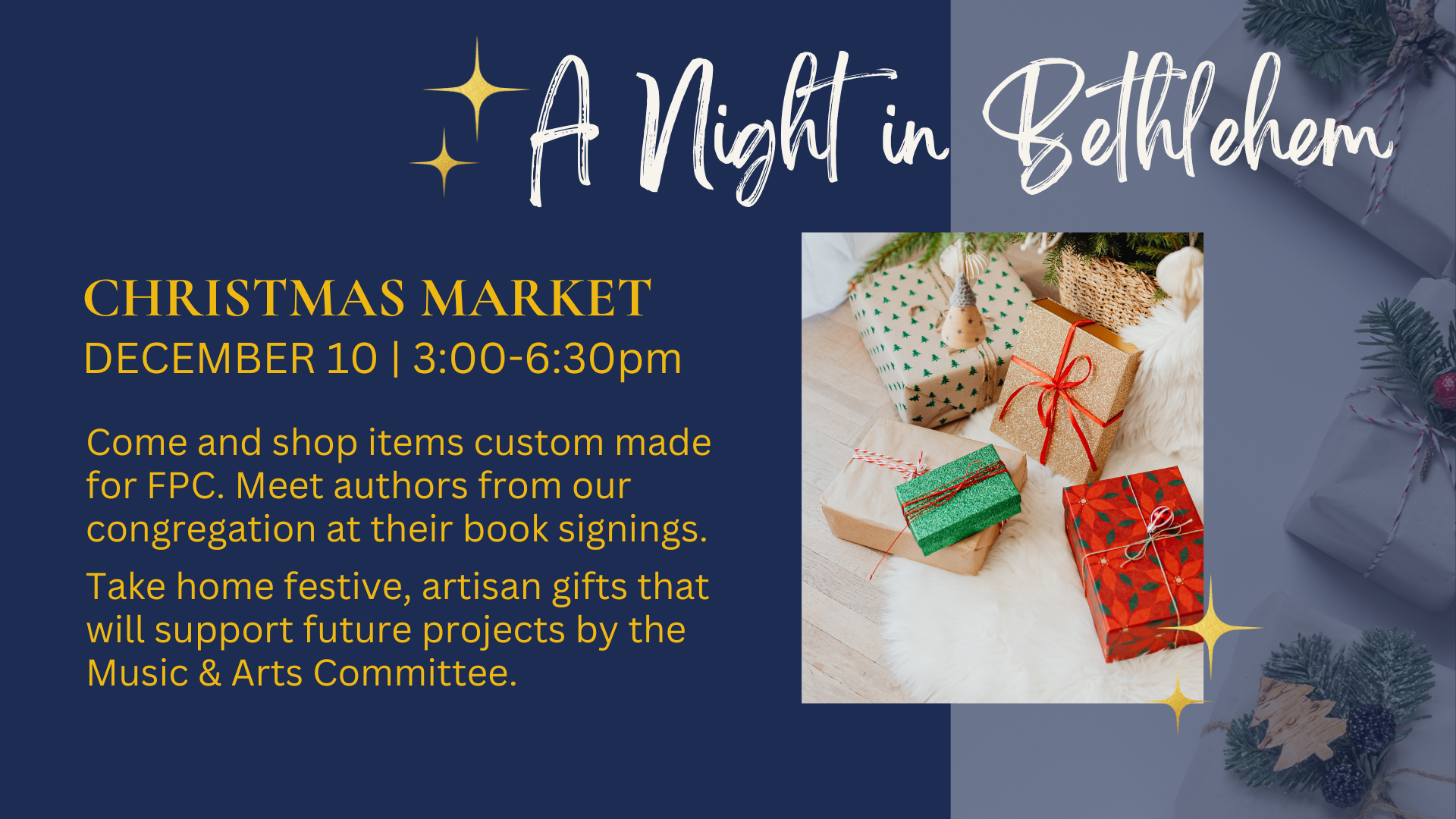 CHRISTMAS MARKET
December 10
3:00-6:30pm
Come and shop items custom-made for FPC!
Meet authors from our congregation at their book signings.
Take home festive, artisan gifts that will support future projects by the Music & Arts Committee.
Our Night in Bethlehem also features a Live Nativity and Lessons & Carols. See details above.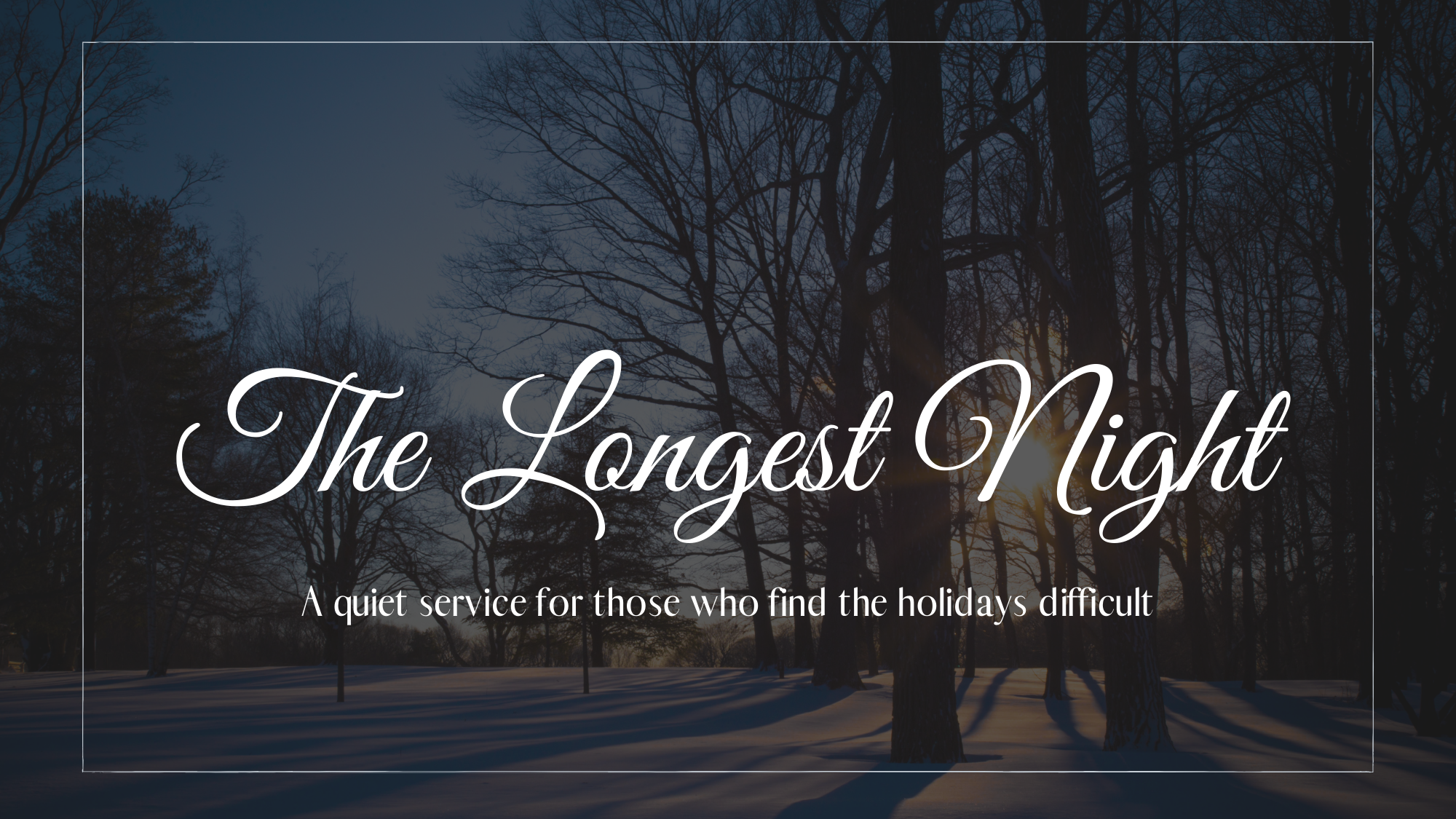 THE LONGEST NIGHT
Thursday, December 21

7pm | Sanctuary
For some, the Christmas season marks a milestone after a life-changing loss. Grief for our loved ones does not end after a few weeks or months, and it is natural to feel out of sync with traditional Christmas cheer.
If this is your experience, consider participating in the Longest Night service. This contemplative remembrance of Christ's birth is for anyone who has experienced a loss this year or who finds the Christmas season difficult.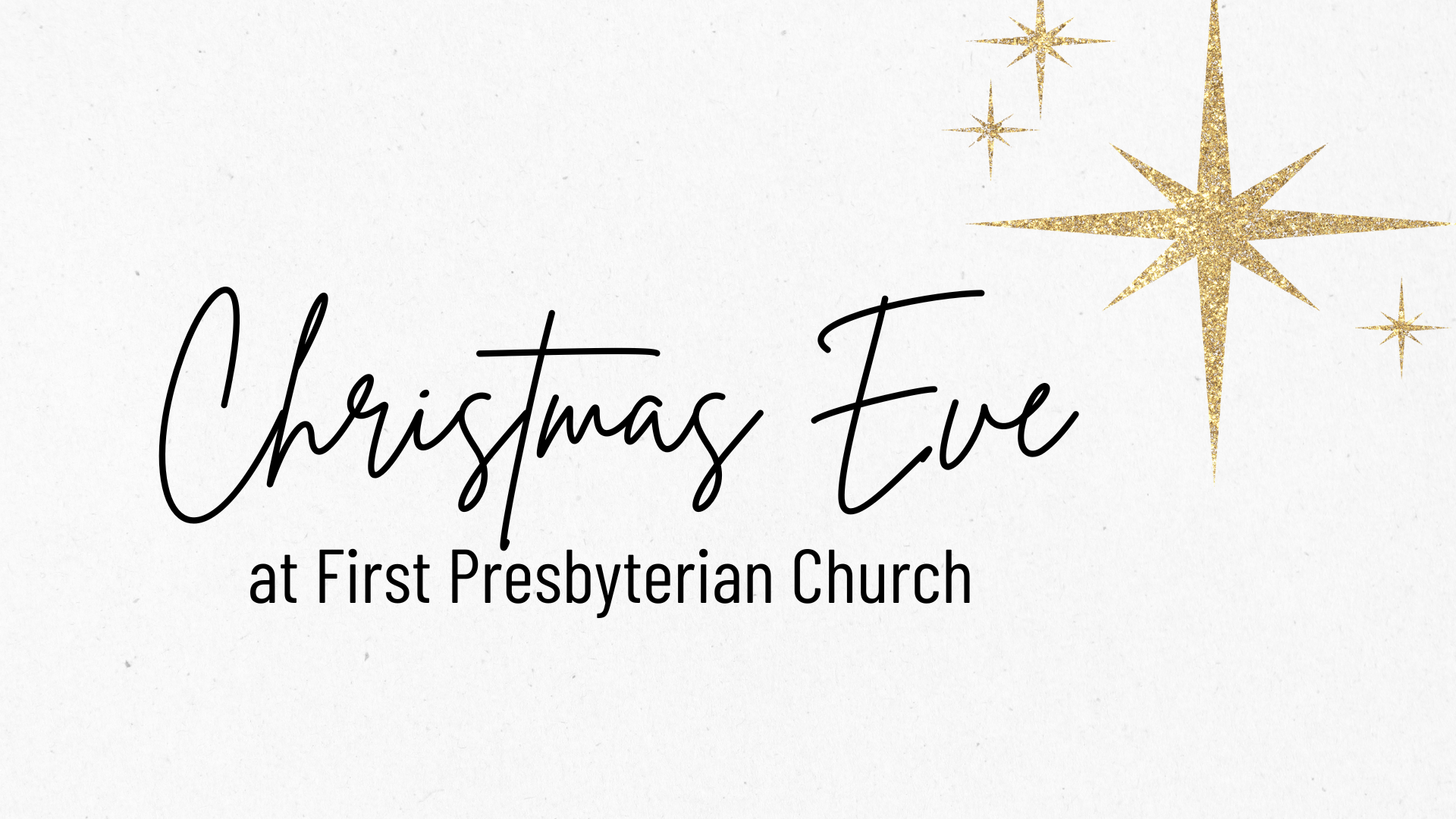 CHRISTMAS EVE SERVICES
4th Sunday in Advent Worship
Sunday, December 24 | 11am Worship Only | Great Hall
Special Music: Kirk Ringers
The Nursery and Children's Church will be available during this service. No Sunday School
Christmas Eve Worship
Sunday, December 24
4pm Great Hall – Family Service
Children ages PreK 3-Grade 5 and youth take part in telling of the Christmas story. Diapers and wipes will be collected to support the Pantry on Church.
Find details about how your children and youth can participate here.

Youth, sign up to volunteer here.
7pm Great Hall – Candlelight
Special Music: Chancel Choir | A nursery is available for this service.
11pm Sanctuary – Candlelight Communion
Special Music: Strings
Additional Information:
Sunday, December 31: 8:30am (Sanctuary) and 11:00am (Great Hall) Worship
The following will not be held: Sunday School for Children or Adults, Children's Church, Nursery
Sunday School, Children's Church, Journey, and Youth resume on January 7.
Confirmation Class will begin on January 7
Fellowship Breakfast will resume on January 14.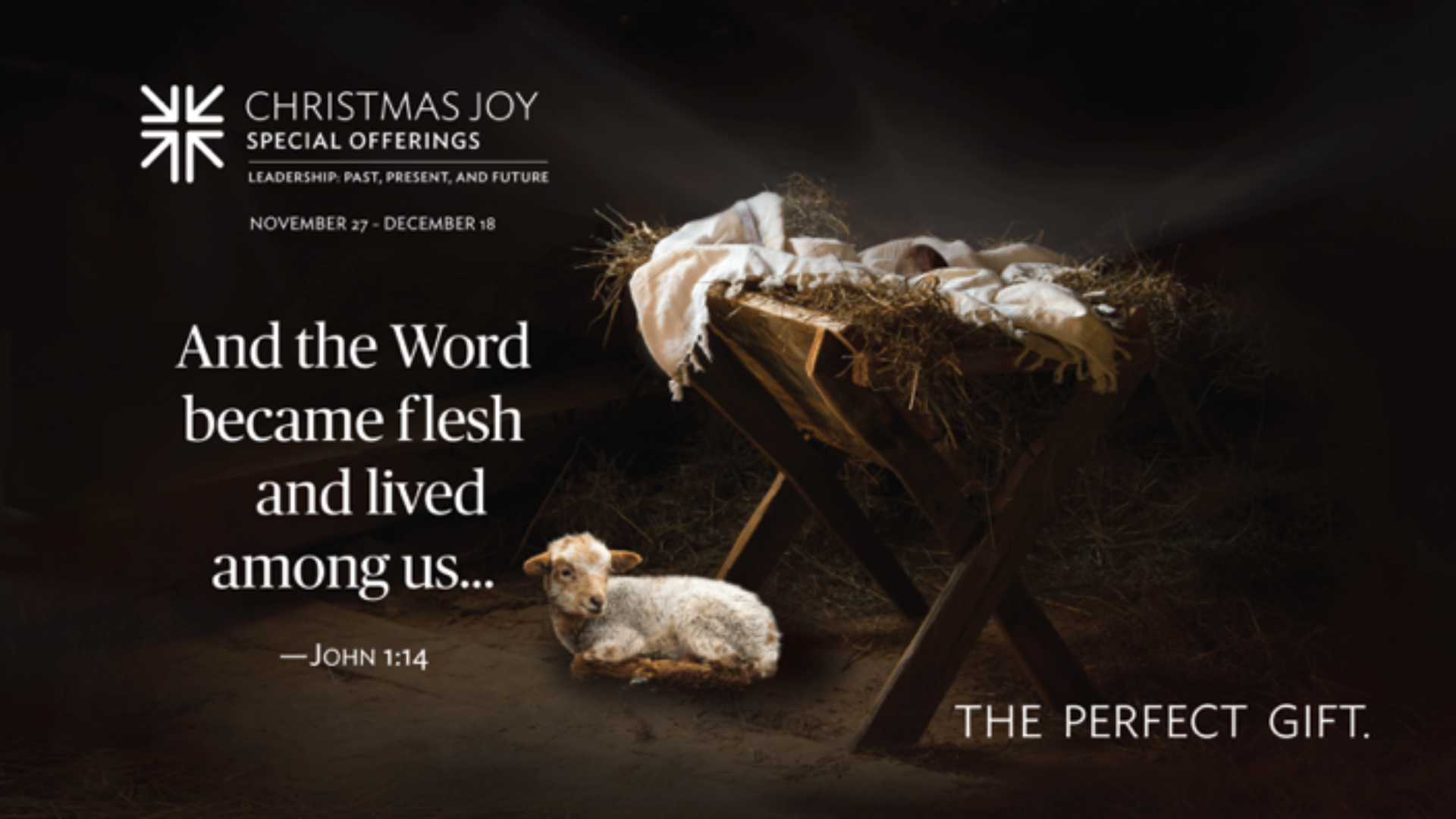 CHRISTMAS JOY OFFERING
Sunday, December 17
8:30 & 11:00am Worship
God has blessed the Church with incredible leadership in every time and place, but those leaders often need to be supported by their communities as well. This Offering addresses the support needed by some of our leaders, including supporting leadership development for communities of color, and providing support for Presbyterian church workers in their time of need.