Here's what's coming up next.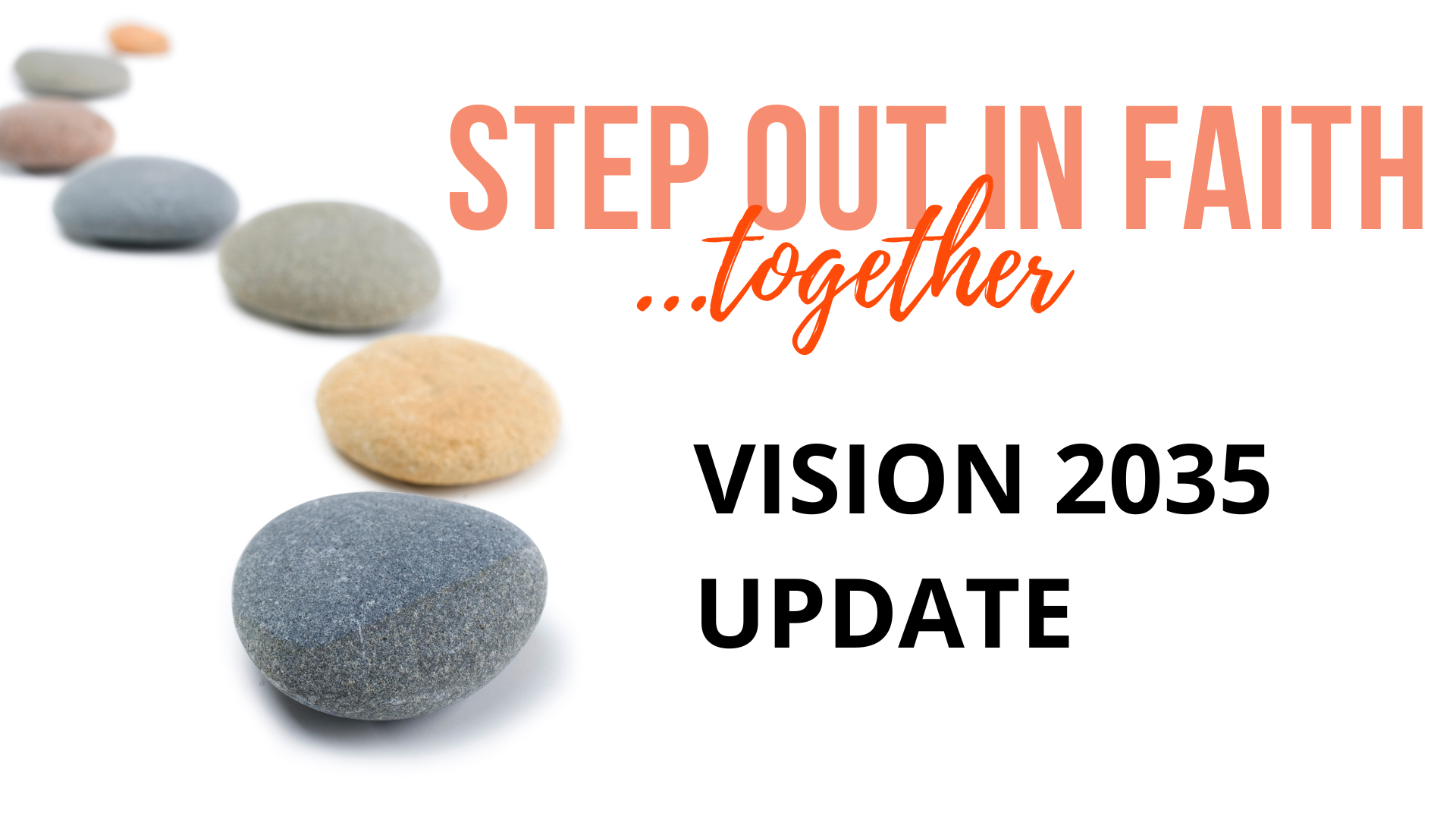 VISION 2035 UPDATE
Sunday, October 2 | 9:30am & 4:00pm
We heard you!
Work is already being done based on feedback you provided in the spring!
There are also Session approved initiatives that we are excited to tell you about. Come learn more and find out how you can be involved!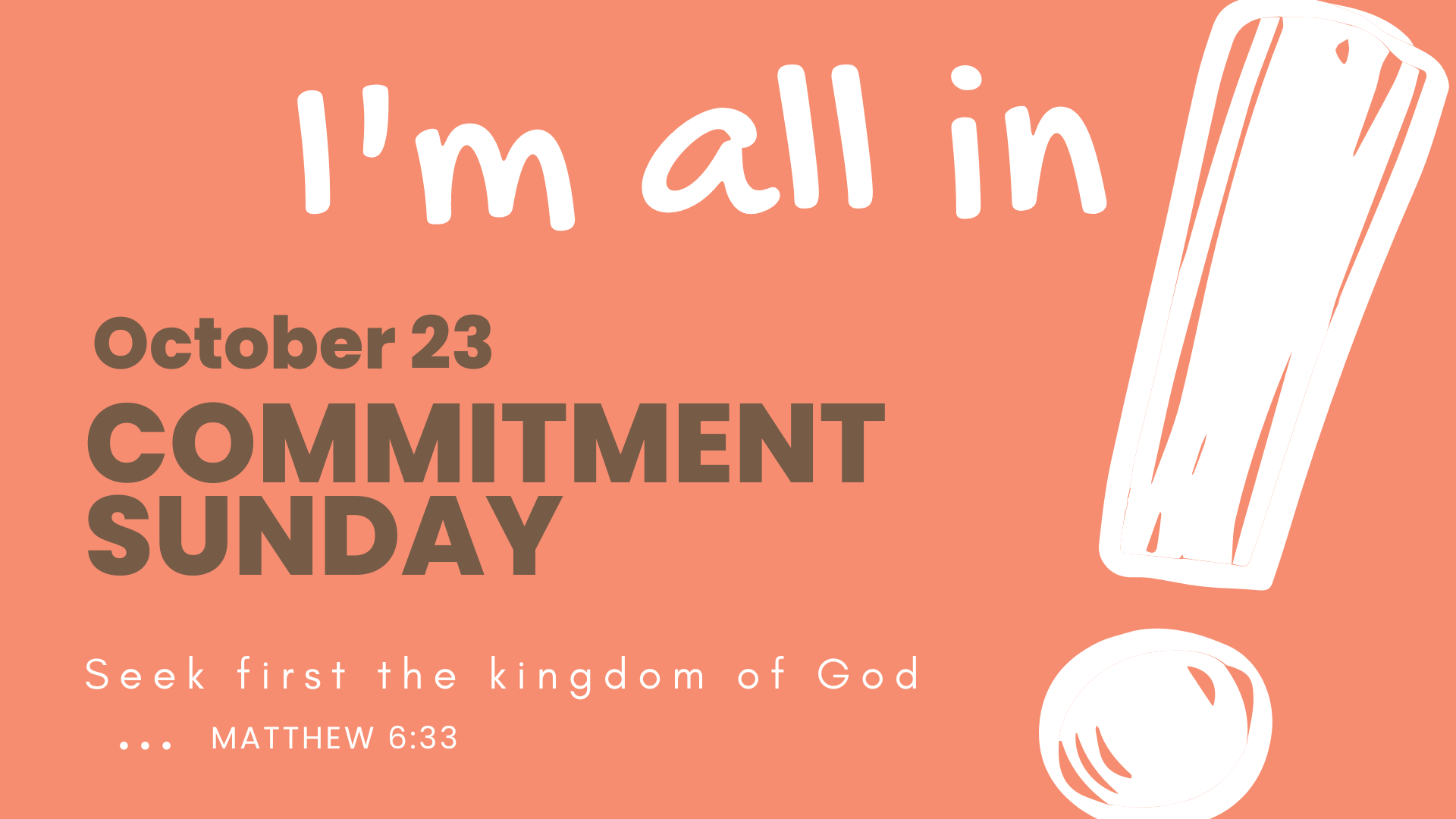 COMMITMENT SUNDAY
October 23
8:30 and 11:00am Worship
Commitment Cards will be available soon!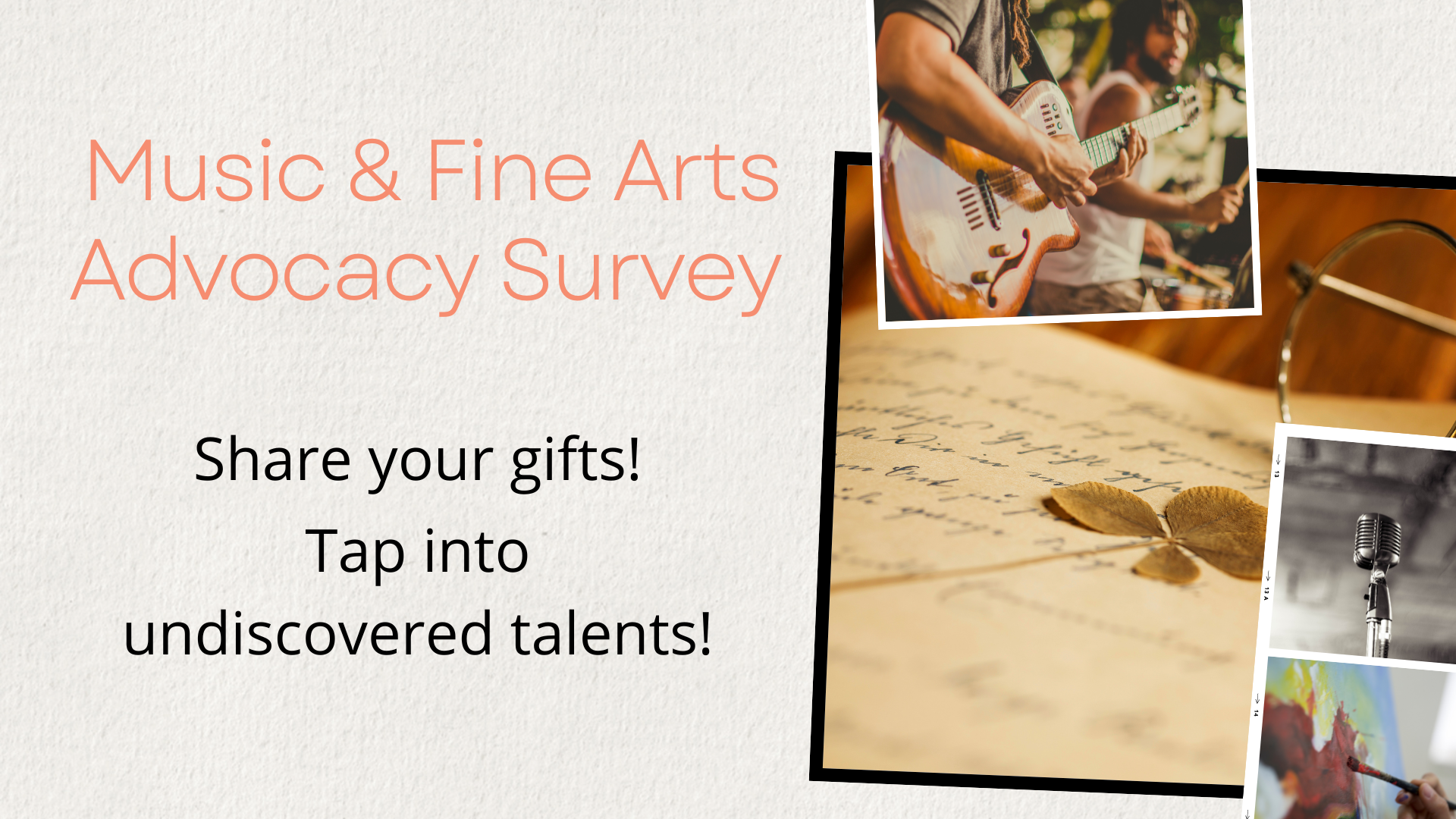 MUSIC & ARTS ADVOCACY SURVEY
We want to hear from you! The Music and Arts Advocacy Committee (a new committee reporting to the Worship Council) wants to
1) connect individuals in our congregation to opportunities for sharing their artistic gifts at FPC; and
2) provide a way for each of us to explore new arts interests. We thought this simple, brief survey would help us accomplish that goal.
Designed for adults and youth Grades 6 and up.
Paper copies are available in the Gathering Space.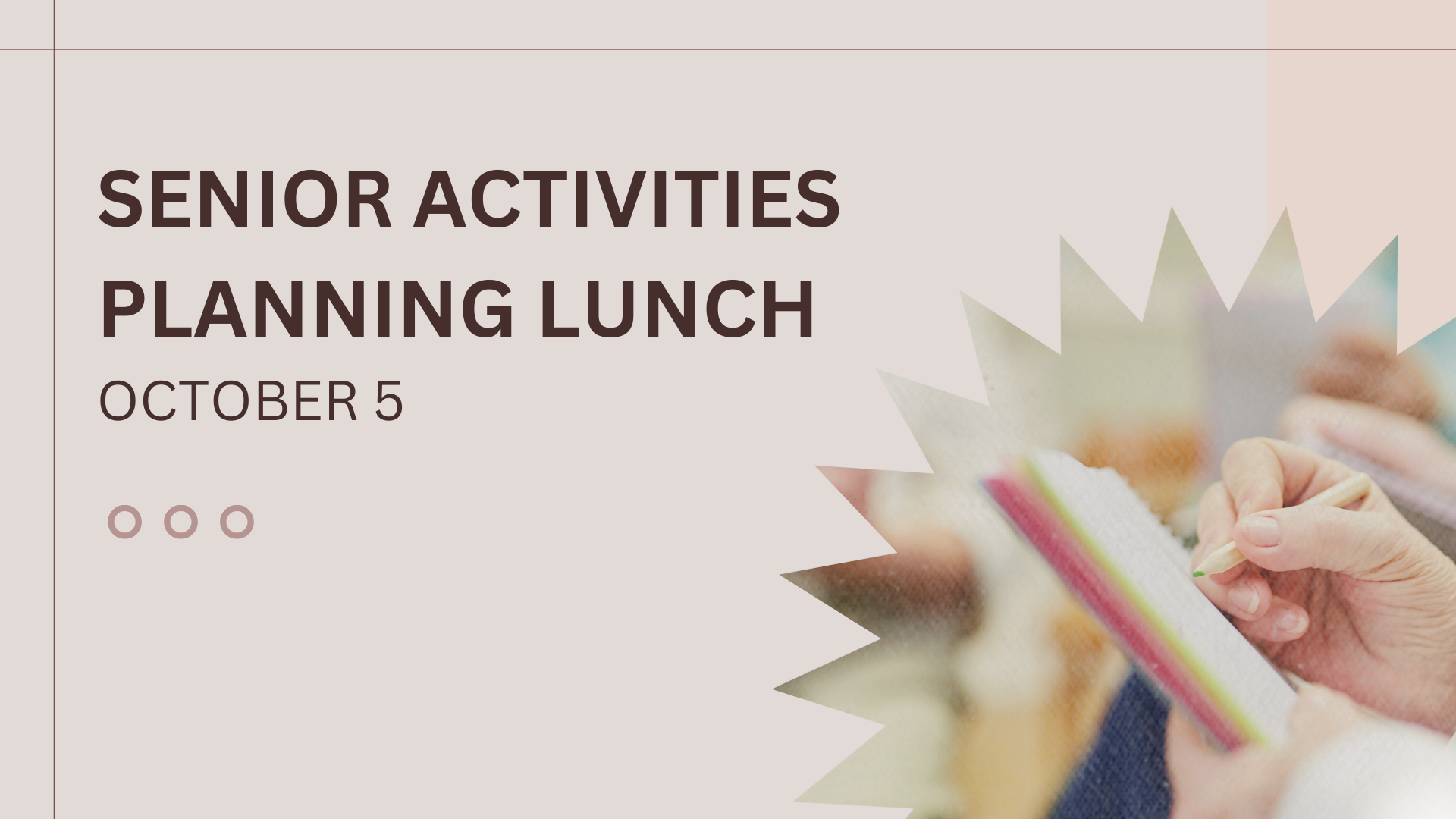 SENIOR ACTIVITIES PLANNING LUNCH
Wednesday, October 5
11:30am-1:00pm | Holland Hall | Suggested donation $5
If you have not yet expressed interest in Senior Activities, it is not too late! Join us and help brainstorm and plan upcoming activities! RSVP by September 30 to BeccaYan@fpcmarietta.org.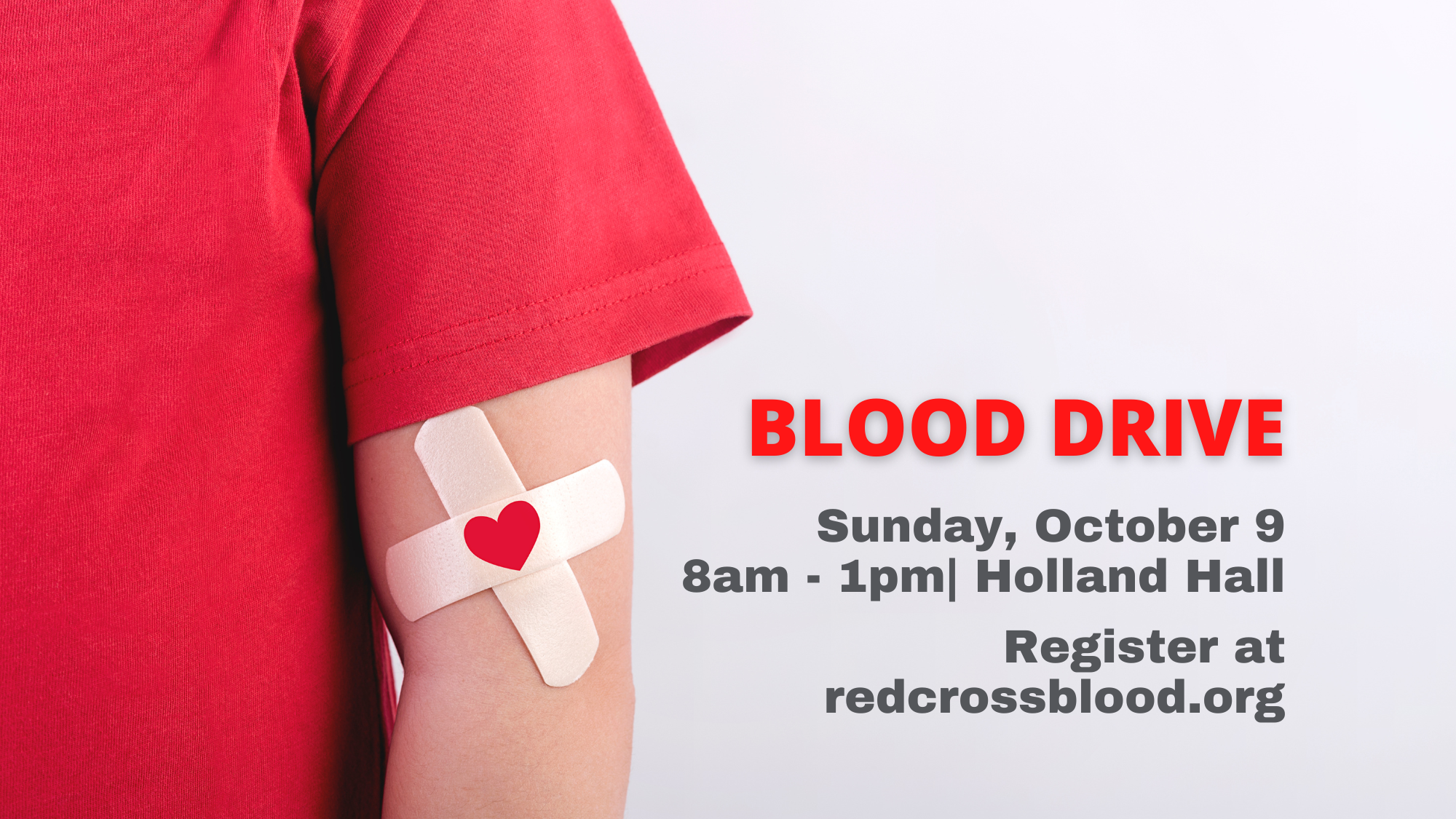 RED CROSS BLOOD DRIVE
Sunday, October 9 | 8am-1pm | Holland Hall
Just 1 pint of blood can save 3 lives!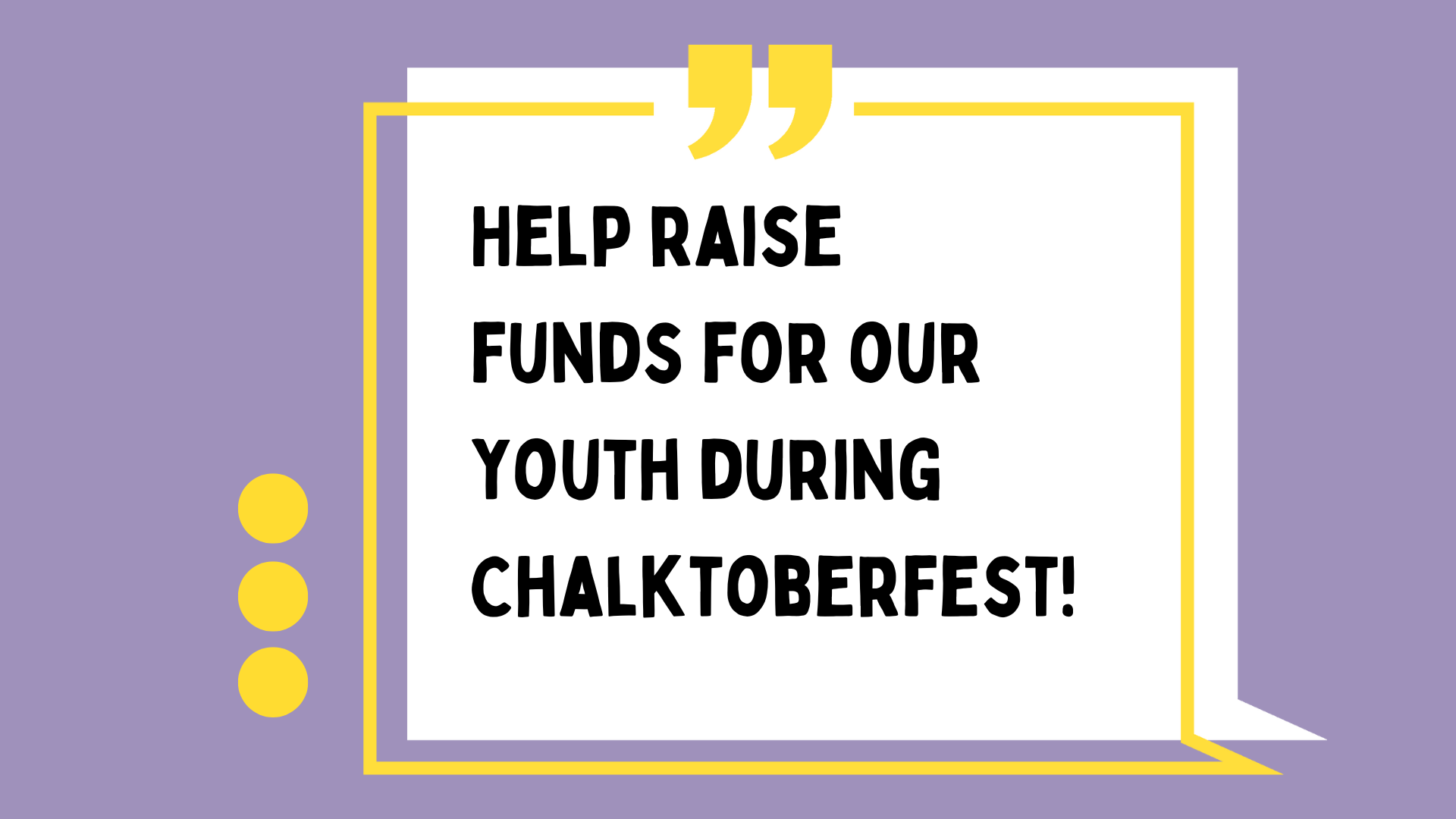 YOUTH PARKING LOT FUNDRAISER
Saturday, October 8-Sunday, October 9
Help our youth raise funds during Chalktoberfest!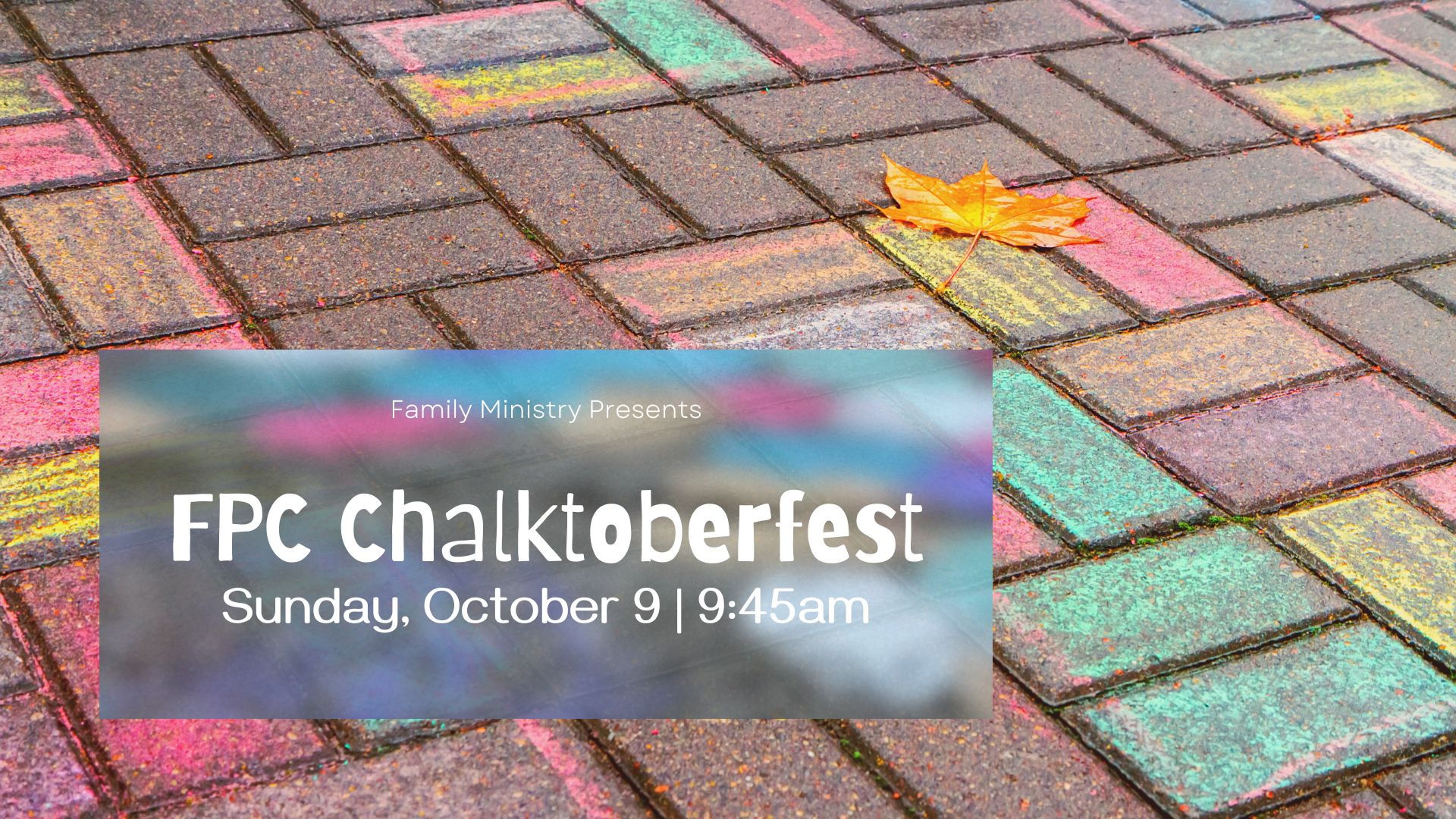 FPC Family Ministry CHALKTOBERFEST
Sunday, October 9 | 9:45-10:45am
Children & Youth are invited to join us under the front walkway to make your own chalk art!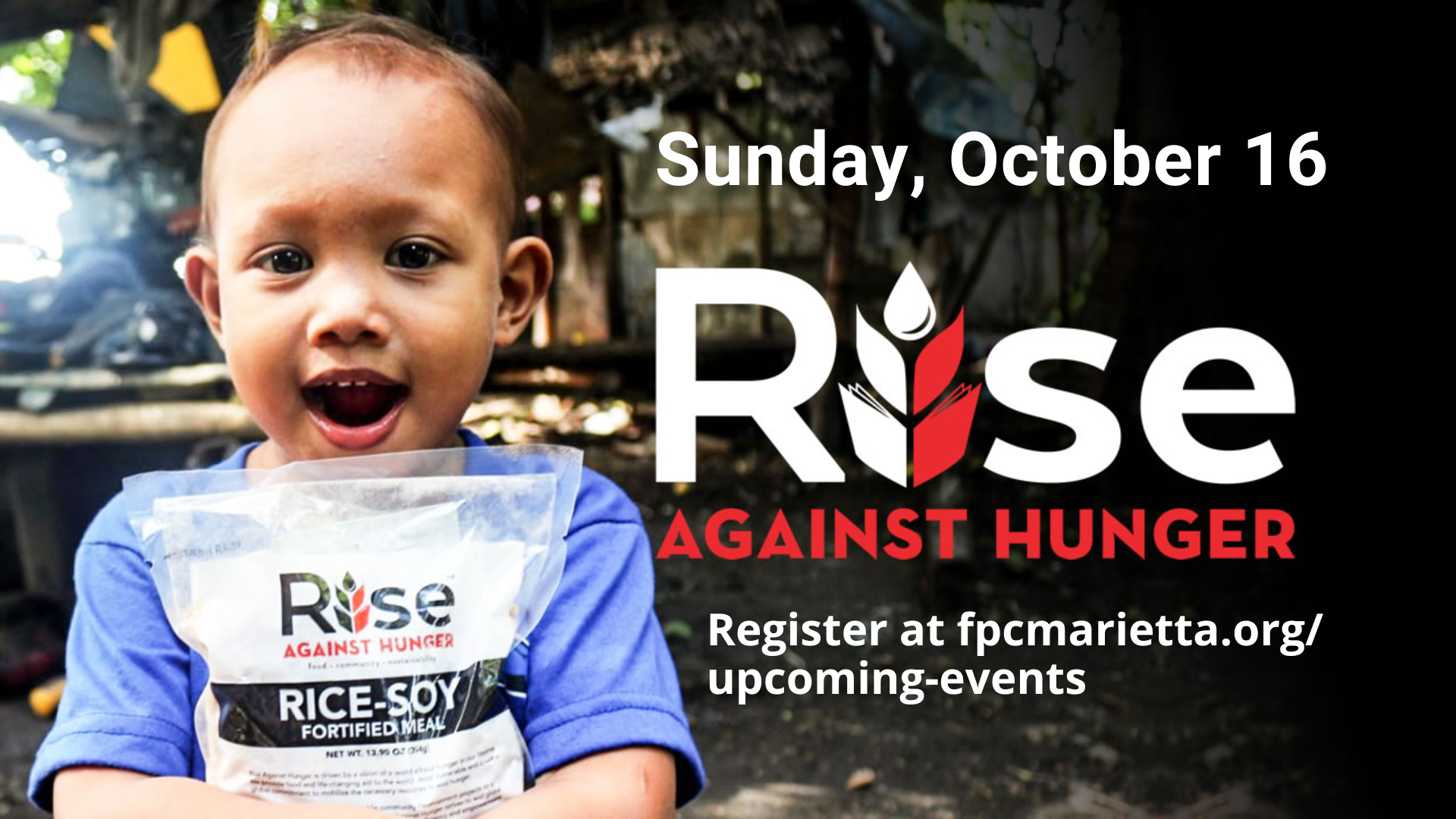 RISE AGAINST HUNGER
Sunday, October 16
Rise Against Hunger is growing a global movement to end hunger by empowering communities, nourishing lives, and responding to emergencies. You're invited to join us in the meal-packing event in the movement to end hunger!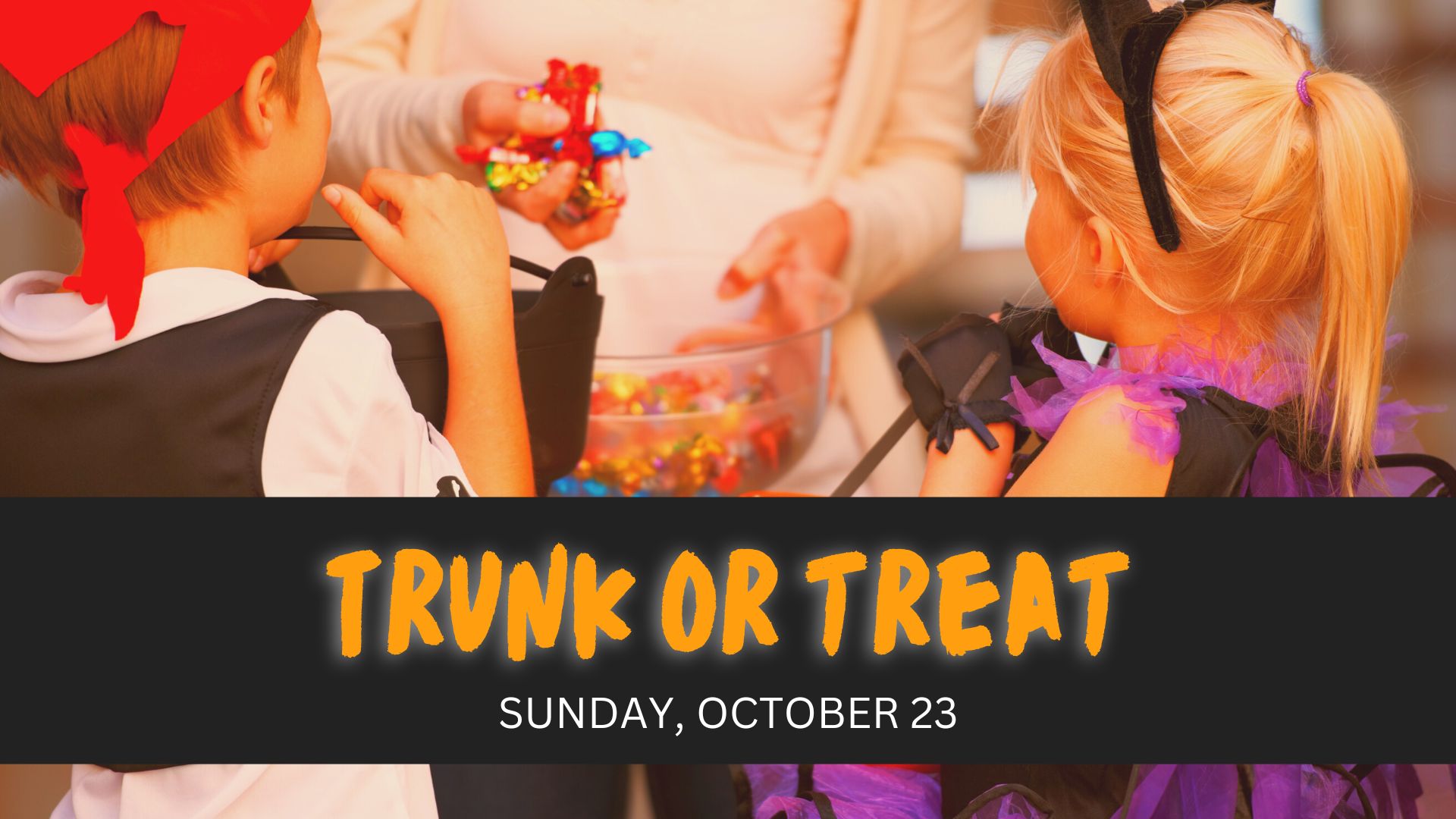 TRUNK OR TREAT
Sunday, October 23 | 4-6pm
Sign up here to decorate your trunk!
Kids and youth of all ages, get your costumes ready and come out for trunk-or-treating, games, and snacks!
FPC adults, come out and decorate your trunks and pass out candy as kids trick-or-treat from trunk to trunk!