Helping your child grow through play.
About First Presbyterian Weekday Preschool, Marietta Georgia
Our Preschool began in 1963 to provide a strong, faith-based foundation for Marietta children. We've upheld that mission since then, blending tradition with more contemporary learning styles to make a lasting impact on each child in our care.
Our dedicated staff members strive to foster a lifelong curiosity and love of learning by teaching little ones an appreciation for their world, kindness toward each other and a closeness to God. Our play-based program offers low student-teacher ratios and hands-on experiences in a loving, nurturing classroom environment.
Have questions about our Preschool program? Contact Betsy Sherwood, Preschool Director, at (770) 427-2166 or Preschool@fpcmarietta.org.
189 Church Street | Marietta, GA 30060
Upcoming events and deadlines
Check back soon for upcoming dates at First Presbyterian Church Weekday Preschool.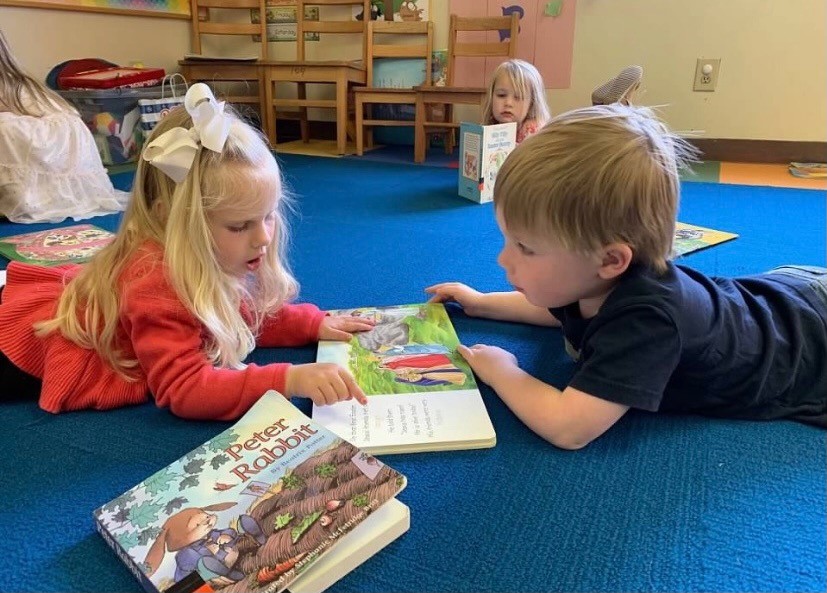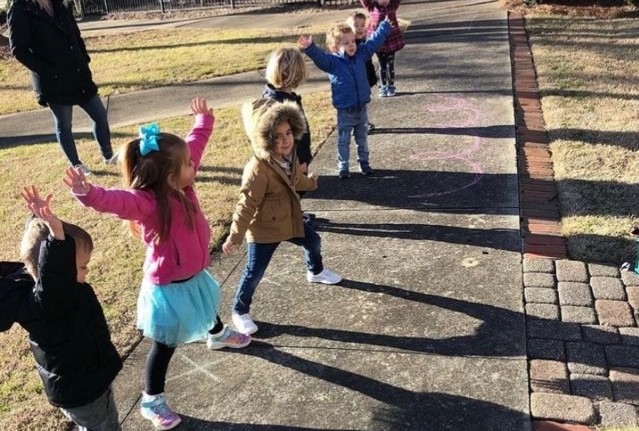 Register your child by age
Other forms and information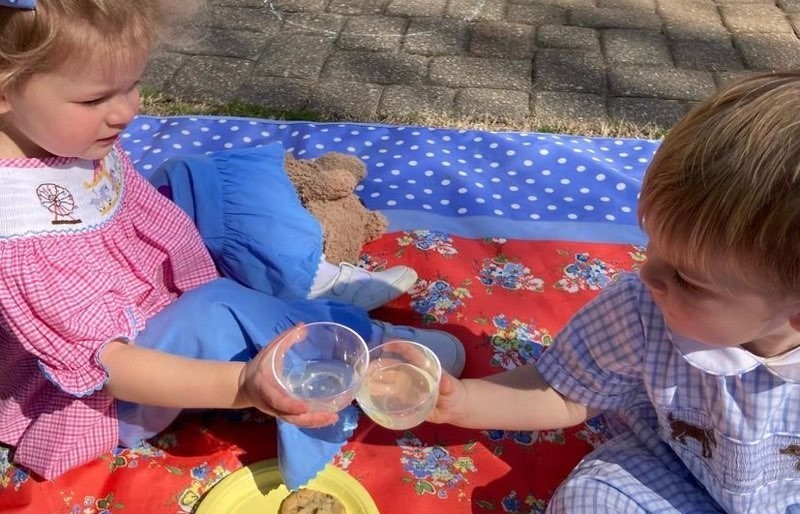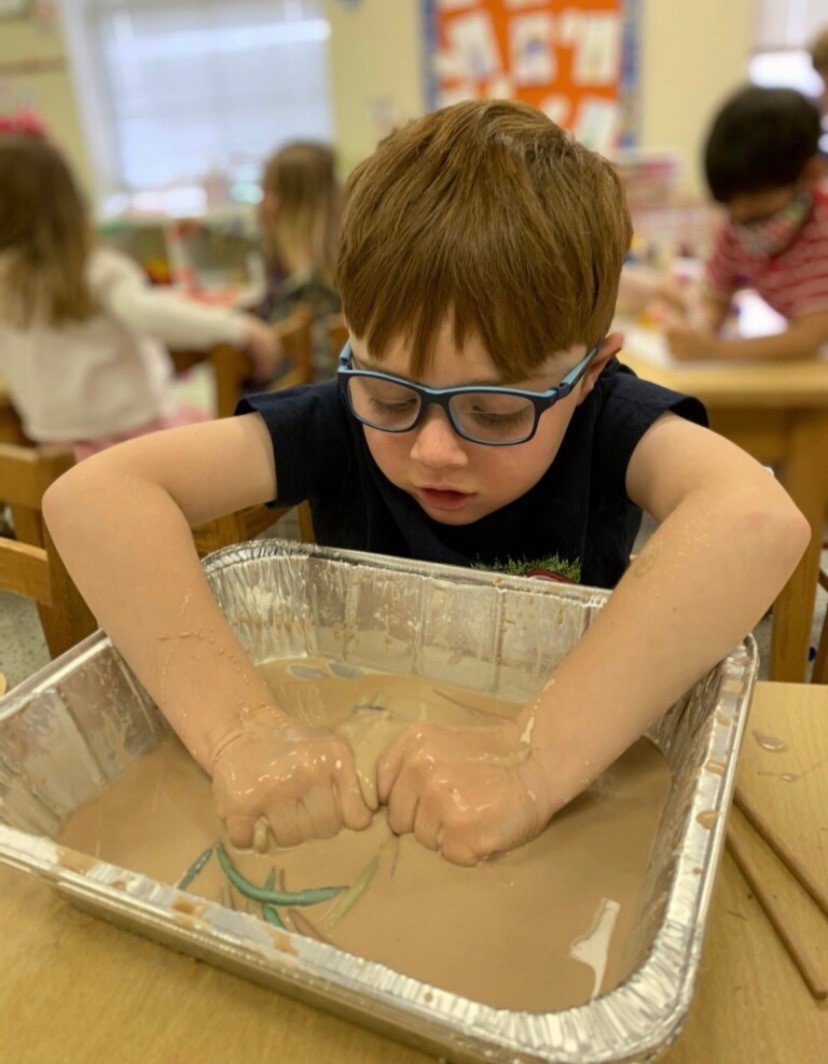 More on our curriculum
FPC Weekday Preschool has long used the play-based program, WEE Learn, as a foundation for our curriculum. Within that framework, our experienced teachers tailor their units to meet the needs and interests of their children. Through learning centers, small and large group activities and individual instruction, teachers present developmentally appropriate content.
In addition to WEE Learn, we offer Zoo-phonics beginning in our three-year-old classes to supplement letter identification and phonetic awareness in a fun, playful way. Zoo-phonics engages the children's senses while teaching through physical games and activities.
We want to help kids develop their complete selves, so we take a holistic approach to help each child grow…
Socially: to help kids learn how to make new friends and communicate effectively.
Emotionally: to develop self-esteem and adaptability in new situations.
Spiritually: to understand God's love and appreciate the beauty of his creations.
Academically: to master the foundations of language, reading and math.
Creatively: to use art as a form of expression through activities, music and movement.
Physically: to use movement class and playground time to enhance physical development, which play a critical role in a child's learning.
Hear from FPC Weekday Preschool Parents
"We chose FPC Weekday Preschool because of the play-based curriculum, and we are over-the-moon pleased with how our daughter has been learning and growing."
"Finding FPC Weekday Preschool has been one of the greatest blessings in my children's lives. They are known and loved, and their creative spirits and minds have been sparked.  I feel so thankful for this sweet school."
"FPC is an extended family for us.  The teachers are so loving, and our children look forward to going to school each morning. Wonderful school!"
"We love the environment. You feel the warmth as soon as you enter the preschool halls. We love the smaller size and that everyone knows your children's names. It is the perfect place for our children to develop a love of learning."
"The children are learning through play, which helps them develop cognitively, socially, and emotionally."
"I love the positive environment, and I can see it on my children's faces every day."
Play-Based Church Preschool in Marietta, GA
Establish a healthy foundation for preschoolers in Marietta with age-appropriate lesson planning tailored to every student's unique needs. We offer fun and supportive learning environments, and our teachers take the time to engage each student on a personal level. Founded on God's love, our nurturing educators empower preschool students with a deeper level of support and inspiration to learn.
In our play-based church learning environment, students receive extra attention thanks to our low teacher/student ratios. We know how important it is to adequately engage young minds during the early phases of development, and ensure that every student receives the necessary love, attention, and encouragement required to promote a lifelong love of learning. 
What Does Our Preschool Strive to Accomplish?
Our church preschool's healthy learning environment nurtures our students' well-being on multiple levels. By captivating the minds of our preschool students with fun and play, mentally stimulating activities, and creatively incorporating biblical teachings into daily lessons, our church preschool develops foundations of integrity, kindness, and joy for learning.
If you've been searching for a church preschool that supports your child with play-based learning and compassion in Cobb County, GA, Kennesaw, GA, Smyrna, or Marietta, we do our best to: 
Lay An Educational Foundation For Children
Create A Love Of Learning
Blend Traditional & Innovative Teaching Methods 
Make A Lasting Impact On Each Child In The Program
We Offer Preschool Services for Children 18 Months to 4 Years Old in Cobb County, GA
Our church preschools are appropriate for toddlers and children ready to begin their education journey in a supportive and loving environment. We treat our preschool students like family and continue to provide the level of nurturing care that you would expect from Christ-following teachers. We have extensive experience teaching and taking care of children, and thanks to our low teacher/student ratios, we support every child in our care with the proper guidance and attention they deserve.  
At First Presbyterian Church preschools in Marietta, our one-of-a-kind preschools are the best way to introduce children to the world of education with a focus on Christ's love. Our credentialed preschool staff is happy to outline our extensive curriculum planning, and will clearly explain how our preschool environment makes all the difference if you're hoping to establish a healthier learning foundation. When you trust in our teachers to lay the groundwork for a lifetime of healthy learning habits, you can count on our committed educators to maintain a safe, Christ-based, and effective play-based environment that promotes curiosity for the world. 
While your little ones attend preschool in Cobb County, GA, Kennesaw, GA, or Smyrna, you can let them learn in an enriching environment. Our caring teachers keep your young ones engaged, motivated, and excited to learn and play in our nurturing classrooms!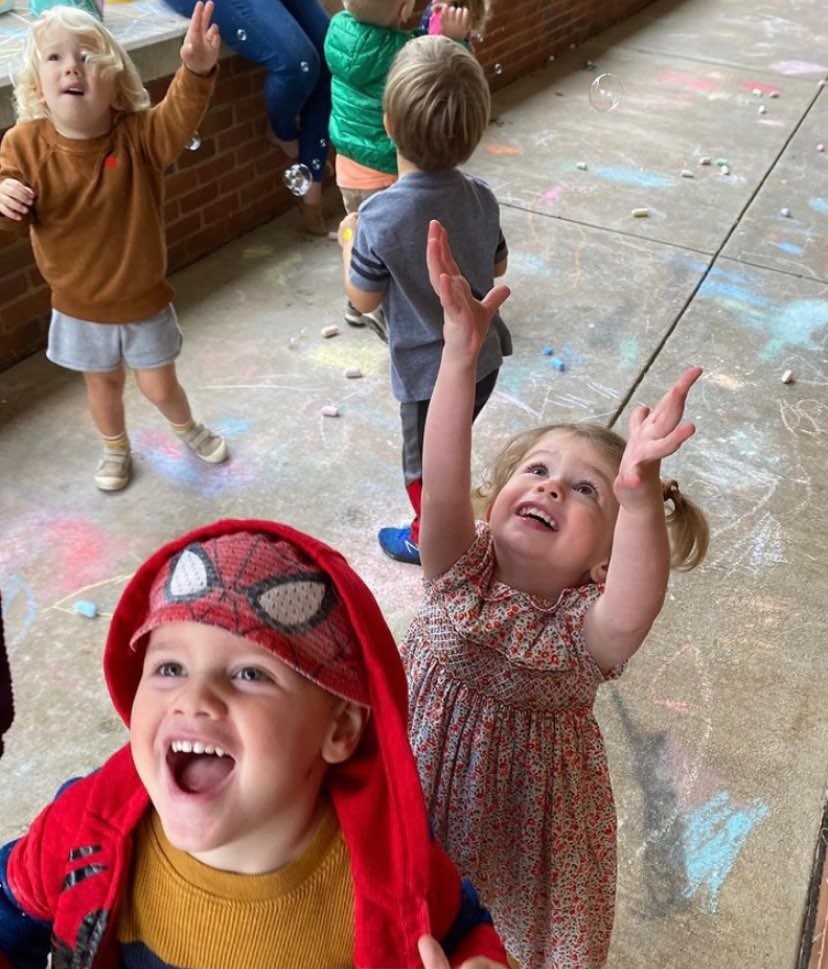 CONTACT US
Church Preschools Combine God's Love with Learning in Cobb County, GA, Kennesaw, GA, & Smyrna
We treat your children like they were our own in our supportive preschool atmosphere. During daily classes, our students learn important values through biblical messages, improve coordination and creativity with hands-on activities, and begin to cultivate habits of integrity, curiosity, and compassion as our students progress through the play-based program. 
Children that start with the proper learning foundation develop faster and maintain healthier learning habits. By offering creative lesson plans and exciting activities to keep young minds stimulated with our learning services in Kennesaw, GA, Smyrna, Ga, and Cobb County, GA, we strive to improve every child's potential.
If your child could benefit from our learning services and the lasting values that come from a play-based environment, get in touch with our compassionate educators to learn more about our loving preschool program at First Presbyterian Church in Marietta.